Moonlighting shines
Share - WeChat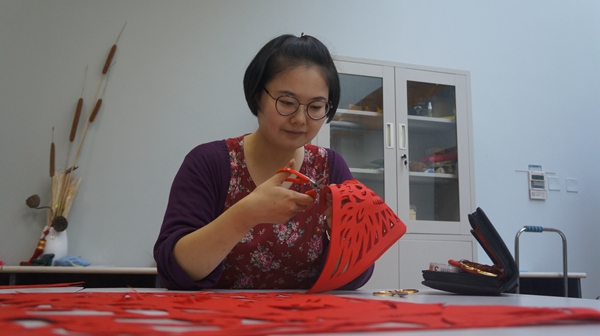 Today's 'amphibious youth' are multitasking millennials, who look to turn hobbies into profitable undertakings that bring them professional fulfillment, Chen Meiling reports.
Side jobs are becoming increasingly popular among young people in China, especially those who crave better lives backed by higher incomes and more diverse occupational options.
The term "everybody needs a side gig" has ranked among the top search terms on Sina Weibo recently, garnering around 150 million views and 21,000 comments.
Comments with the most "likes" include, "No matter what job you have, you should always have a plan B", and, "If your salary is lower than 10,000 yuan ($1,410), a side job is a necessity, because a lack of money will lead to worry and anxiety."
More than 17 percent of young working people-over 80 million employees-in China were taking up second or third jobs as of April, an increase of 9.7 percent year-on-year, according to a report released by Nanjing University, Tsingyan Research and Du Xiaoman Financial, the financial arm of tech giant Baidu.
Around half the people with one or more side jobs were between ages 24 and 28, and most were educated to the junior college level or beyond, the report says.
Economic pressures and desires for self-development were the main motivations for moonlighting, according to the report.
Pan Xueying, a public relations manager in Beijing, took on two part-time jobs as a marketing-events planner and new-media writer earlier this year, after her rent doubled when she moved into a new apartment.
The 26-year-old pays around 5,000 yuan a month in rent and sends home 3,000 yuan to support her parents.
"I thought I should do something to confront the situation," she says, adding that her side jobs are important sources of extra income.
She gets around 13,000 yuan from her main job, while the other two jobs generate between 6,000 and 8,000 yuan a month.
She works from 10 am to 7 pm at her main company, and from 8 pm to 11 pm online, including weekends.
Pan says the side jobs have improved her living standards, strengthened her skills and expanded her social network. The downside is that she sometimes feels exhausted, as work occupies practically all of her time.
According to the report, 80 percent of China's so-called amphibious youth-young people who have one or more additional jobs-work more than 12 hours a day.
Ruan Fang, a global partner with Boston Consulting Group, says the millennial generation is quite different from their predecessors, as they don't set obvious boundaries between work and life. "Work has become an integral part of their lives."
She adds that the internet boom has also provided more opportunities for young people to live double lives in their free time. And they are also more open to making their hobbies profitable.
Yuan Chunran, a 29-year-old college teacher in Beijing, started offering online painting courses in 2016. These now generate around 20,000 yuan per month-70 to 80 percent of his monthly income.
Most Popular