Hohhot gets taste of folk talent from around the globe
Share - WeChat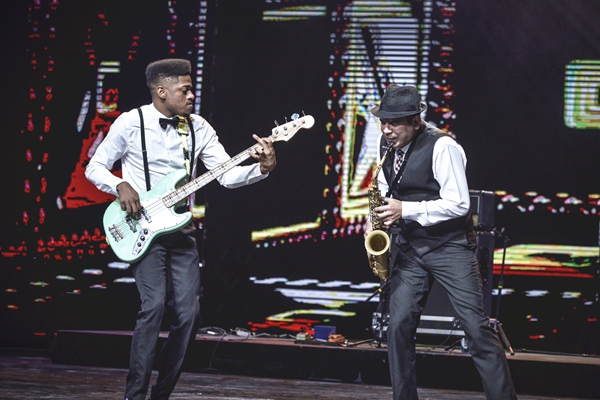 For the people of Hohhot, capital of the Inner Mongolia autonomous region, it was a feast of performances like no other-ranging from Chinese acrobatics and Brazilian capoeira, to Russian dances and a South Korean drum show.
The 11th China International Folk Arts Festival saw 600 artists from 13 countries showcasing their talents at the six-day event. They visited suburban areas of Hohhot to perform in the open air for free.
The event, organized by the China Federation of Literary and Art Circles, is held every three years. It's essentially a platform for artists from home and abroad to exchange views and boost mutual understanding.
"The arts have no boundaries. It (the event) was a great opportunity for artists to communicate about music and dance," says Peng Fei, chairman of the Hohhot National Performing Arts Group.
The Hohhot artists performed a chorus with music from the iconic Mongolian horse-head fiddle.
Most Popular