FAW-VW positioned for sustainable development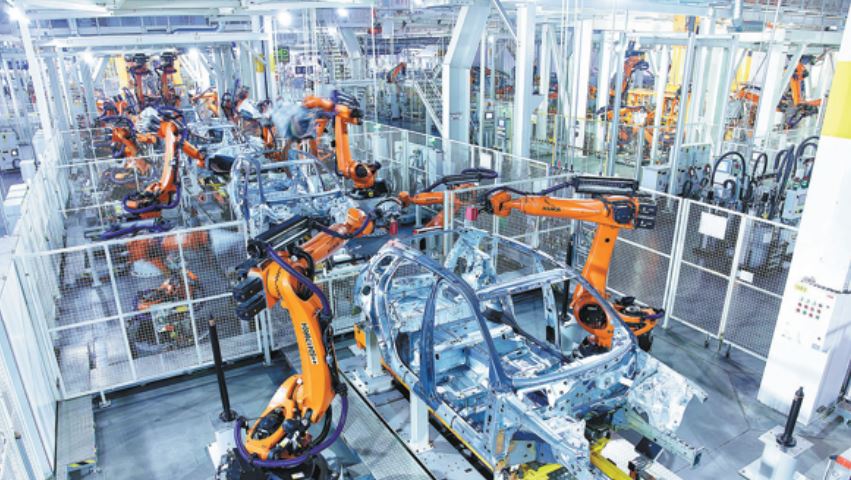 FAW-Volkswagen, one of the most successful automotive joint ventures in China, has strived for sustainable development by bracing itself for the future as the automotive industry undergoes dramatic changes.
Back in late 2017, the carmaker released its Strategy 2025, which outlined its plan to consolidate existing businesses and accelerate the expansion of new businesses, including electrification and connectivity, to achieve green and sustainable growth.
One pillar of the Strategy 2025 includes new energy vehicles. The company's electric vehicles, the e-Golf and the e-Bora, launched pre-sales in August. Fifty e-Bora sedans were delivered in Qingdao, Shandong province, in the same month.
The carmaker said it expected the models to bring customers fresh experiences such as reliable safety and superior driving, with the promise that more electric models will soon follow.
Besides Volkswagen-branded vehicles, its premium brand, Audi, will launch its first electric SUV. The e-tron will hit the Chinese market this year.
The model, with a mileage of 470 km, will begin local production from 2020 in one of FAW-Volkswagen's facilities in Changchun, Jilin province.
Another model, the Q2L e-tron SUV, will be manufactured in the joint venture's plant in Foshan, Guangdong province.
By 2022, FAW-Volkswagen will localize five Audi-branded new energy vehicles.
Liu Yigong, president of FAW-Volkswagen, said he expects Audi to become a leading player in China's new energy vehicle market by 2025, with 30 percent of its sales in the country being such vehicles.
To facilitate their use, FAW partnered with Volkswagen in July to launch the joint venture CAMS New Energy Technology to develop charging infrastructure for electric vehicles in the country.
Private wallboxes will be available from the end of this year and a large number of publicly available charging stations will be set up.
FAW-Volkswagen has also improved in the areas of digitalization and connectivity.
In March, the joint venture partnered with Volkswagen Group China to set up a partnership called MOS Intelligent Connectivity Technology Co in Chengdu, Sichuan province.
The objective of the 1 billion yuan ($141 million) joint venture is to develop digital services for all future Volkswagen models of FAW-Volkswagen from 2019 onwards, including new energy vehicles based on the modular electric toolkit from 2020.
Dong Xiuhui, vice-president of FAW-Volkswagen, said the establishment of the company marks the official arrival of the digital era for FAW-Volkswagen.
"With strong support and effective cooperation existing between our two companies both in China and Germany, we will jointly keep pace with digitization to meet requirements for our company's strategic presence," said Dong.
FAW-Volkswagen has also made inroads into the fast-growing mobility service sector. It launched an alliance in July focusing on mobility services with partners including eHi Car Services. In the same month, it handed over the 10,000th vehicle tailor-made for eHi.
FAW-Volkswagen made its foray into mobility service in April 2018 by launching its car-sharing service brand Mobje Mobility.
Audi is also partnering with local Chinese car-hailing provider Shouqi to offer services in several cities including Beijing and Sanya, in Hainan province.