Ensuring a brighter future
Share - WeChat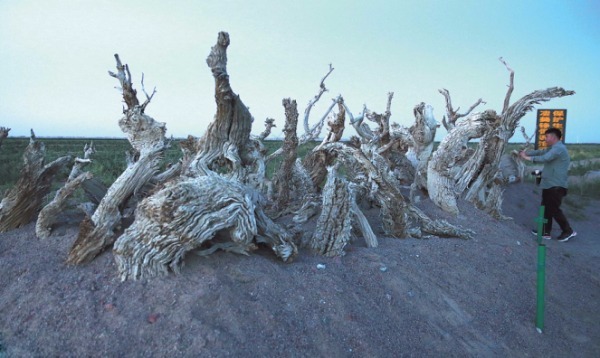 Changjiangyuan village in the Tangula Mountain township is named after the source of the Yangtze River.
The village is no longer at its original site, and it has moved from a remote grassland to the outskirts of Golmud city in Qinghai province.
The former nomads no longer take their livestock to graze on the grasslands, but now protect the grasslands to earn an income.
Fifteen years ago, 128 herders living on the plateau at an altitude of 4,700 meters moved to the source of the Yangtze River, in response to the national Sanjiangyuan ecological protection policy. Now the Sanjiangyuan water is clearer and the mountains are greener.
The local people are now protecting the grasslands. And each household in the village has a formal grassland contract awarded by the State. So they take the responsibility for patrolling the grassland, monitoring changes in the environment, and consciously protecting the environment and maintaining the ecological balance.