SF expands retail footprint with Benlai investment
Share - WeChat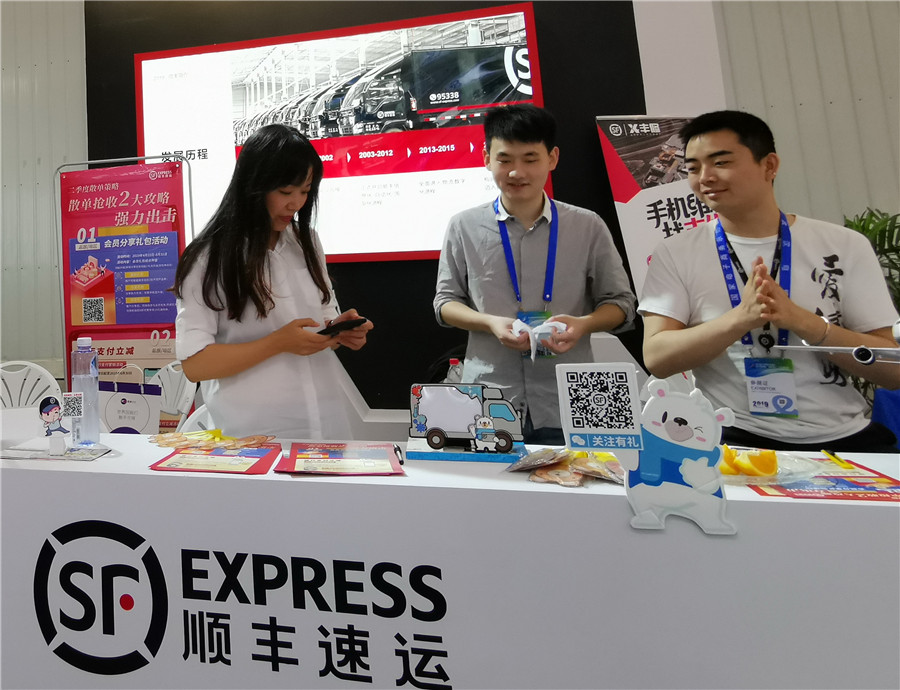 Delivery giant SF Express has expanded its retail footprint with a $200 million investment in fresh food e-commerce platform Benlai Holdings.
Benlai, which runs several fresh food e-commerce websites and residential chain stores, said earlier this week that it has secured Series D funding from a consortium of investors lead by Shenzhen Mingde Holdings Development Co Ltd, the controlling shareholder of SF Express' listed company SF Holding Co Ltd.
Yu Huafeng, founder and chief executive of Benlai, said the firm has established a new retail model of integrating offline-to-online and business-to-consumer, and the model has started to generate profits.
The firm said in July that its main e-commerce platform Benlai.com had started making profits in 2018 and its profit this year is expected to reach 100 million yuan ($14 million). In addition, it also has opened about 400 chain stores targeting residential communities.
Yu said they will further enhance fresh food supply chain technology in future, aiming to meet the growing demand for high-quality agricultural products, stimulated by China's consumption upgrade.
"SF is trying to change its passive position in the industry's transformation toward new retail by establishing new businesses itself or via acquisitions," said Yang Daqing, a researcher at the China Society of Logistics.
He said the delivery firm had earlier focused on the middle and high-end market and had a cautious attitude toward the low price sector.
But the market is now such a significant contributor that it cannot be neglected. Nearly 80 percent of the nation's delivery business comes from e-commerce orders, he said. The State Post Bureau said China's total courier delivery business volume reached more than 50.7 billion yuan in 2018, the world's largest.
In addition, he said e-commerce delivery service quality has improved recently in tandem with the nation's consumption upgrade and the service providers are expanding to other markets, such as business deliveries, which is the major battlefield of SF.
According to Southwest Securities, Shanghai-based ZTO Express was the leader in deliveries with 19 percent market share in the first quarter of this year, while SF Express was ranked sixth.
As to offline retail, SF had earlier made attempts to open residential community stores and imported product shops. However, it has not been a smooth sail as most of these operations are still in the red.
Yang said that the delivery firm has to make more efforts to compete with e-commerce platform-based logistics service providers, as China's online retail bellwethers Alibaba and JD are joining the fray.
SF in May launched special discount services for the e-commerce market and launched residential community group-buy application and offline stores during August-September period.
Influenced by the new services, SF's growth rate has been growing since May, but the income per order is decreasing and fell by 7.32 percent in August to 21.65 yuan, while it is still the highest in the industry. According to Hua Chuang Securities, in the first eight months this year, the average income per order decreased 1.7 percent to 12.06 yuan.
SF, however, has an upper hand in terms of revenue. It raked in more than 50 billion yuan in the first half of 2019, the highest among delivery companies.