China settles second in World Gymnastics Championship men's team final
Share - WeChat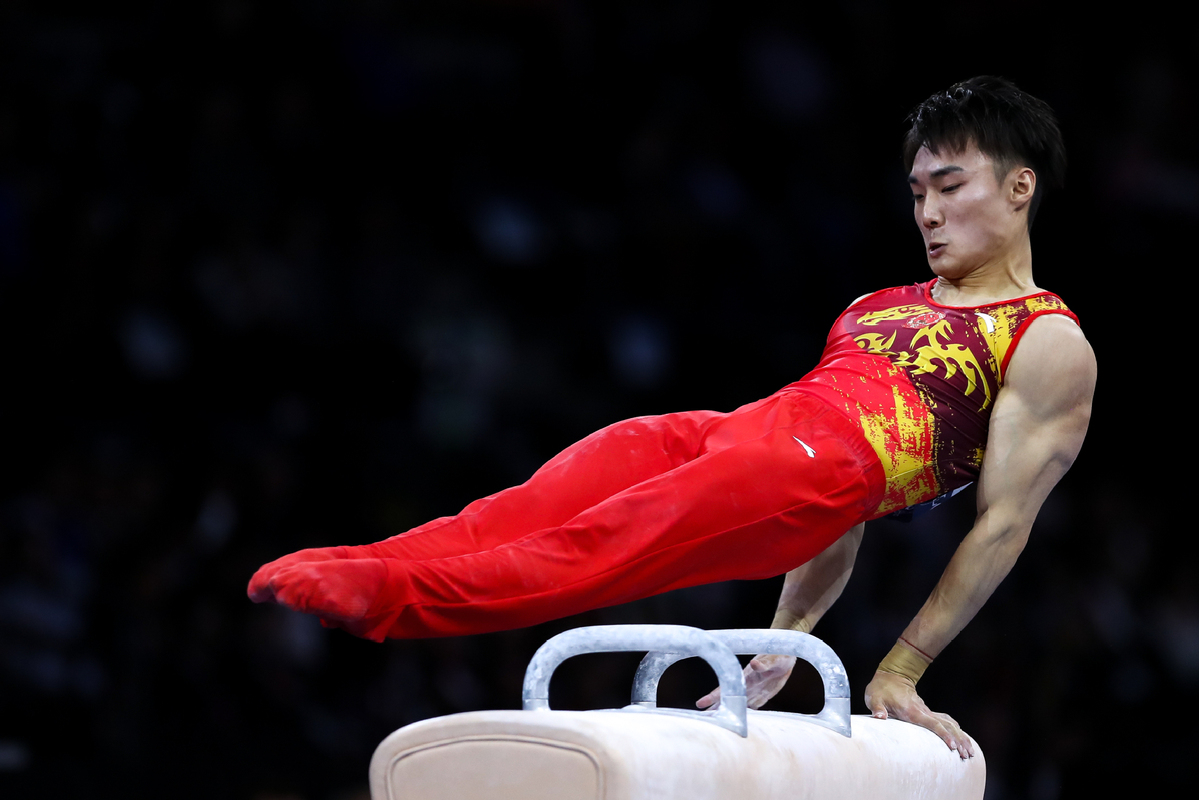 Russia has won its first team gold medal since 1994 at the World Artistic Gymnastics Championships here on Wednesday, while the defending champion China settled silver for a miss from the horizontal bar in the last rotation.
In a nail-biting competition, the 12-time men's team champion China were three routines away from defending their 2018 title but paid a high price after Sun Wei's fall off the high bar. He missed his opening release layout Tkatchev leading to a disappointing score of 12.766.
Russia achieved a total of 261.726 points, with China crossing the line at 260.729 and Japan finishing on 258.159 as the third.
Russia has never won a team title at the World Championships, but the former Soviet Union had dominated the sport, including a string of four titles from 1985-1991.
An enthusiastic crowd of 7,500 witnessed the assumedly most exciting head-to-head duel ever taking place in a significant gymnastics competition as Chinese and Russian athletes performed on the same flight.
After two-times defending parallel-bars champion Zou Jingyuan made an impressive mark with the highest score of the day (16.383), it was on Nikita Nagornyy to slash the nail for Russia after China had kept the lead until the final round of horizontal bar.
He delivered the needed score (14.466) after the competition ground had been a zone of absolute silence with Nagornyy, the only one left to compete and the stands anxiously waiting for the outcome.
"We kept the lead till the last round of horizontal bar. Our athletes might have believed that there now was the big opportunity within reach to win the title and saw we're getting closer to the championship," China head coach Wang Hongwei commented.
Trying to explain the unsuccessful outcome, he said: "Sun was the first one the compete on the bar in our group. He dropped off the bar maybe because he was in a hurry to finish the moves."
The Chinese coach lined out his side will increase horizontal bar training and effectiveness in preparation for the 2020 Tokyo Olympics to gain the top.
To add more difficulties isn't the appropriate strategy as it might lead to the loss of stableness and produce more mistakes, Wang said. He recommended to instead count on the teams' strengths such as vault, pommel horse, and parallel bars "where we'll try to win more points and to avoid mistakes on the other apparatus."