Documentary shows fieldwork of three generations in Hebei
Share - WeChat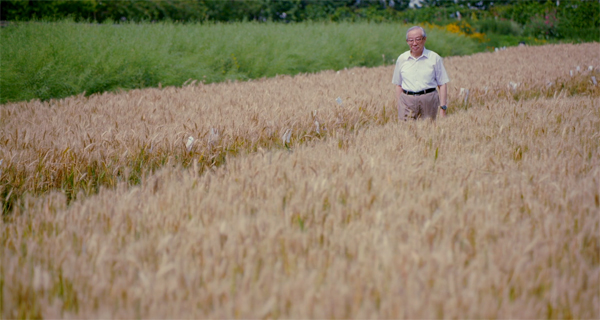 "As a simple teacher, I was lucky enough, since I could combine my career with helping China's development. I always felt the value of my work, so I can say I didn't waste my life.
"I feel a little ashamed for (neglecting) my children, although I didn't let the people of Quzhou down," Shi says.
For members of the younger generation who are now working in Quzhou, the feeling is different.
"Since I grew up in the city, I felt uncomfortable having to stay in the countryside in the beginning. But then I began to enjoy my life there. Local people touched me with their kindness, and I learned so many things that I might never have learned in the city," Wang says.
Wang was required to work in Quzhou for two years according to the cultivation plan of CAU's College of Resources and Environmental Sciences. She started her work in March 2018 and was made responsible for testing and promoting advanced planting technology for grapes.
"When I watched the documentary, I realized the value of our work there," Wang adds.
Zhang Tongdao, the documentary's director, said his team spent 14 months shooting in Quzhou. They worked very hard since they had to shoot during the day and organize the material and prepare for the next day's work at night.
As a Quzhou local, Zhang says he felt honored to have made the documentary.
"I have directed films for over 20 years, and each one was made with a great deal of interest and effort. But this one is especially important to me. The CAU teachers and students have changed the destiny of many Quzhou people, so I wanted to shoot this to show my gratitude to them," he says.
"We spent so much time on it, but I was always afraid that it wasn't enough. Although the story was very good, I had to make sure that our cinematic expression was good, too."
Zhang says he learned from the people featured in the documentary, especially the scientists who helped the county with their fieldwork.
The documentary runs for two 50-minute episodes and was aired over the weekend on CCTV 9.