A man for all seasons
Share - WeChat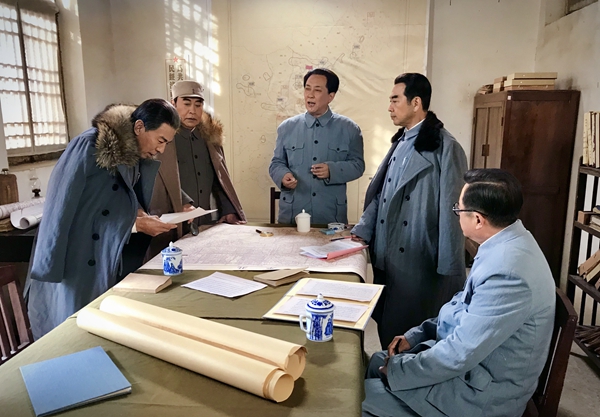 A household name across the land, veteran actor Tang Guoqiang is returning to Chinese screens with another iconic portrayal of Mao Zedong, Xu Fan reports.
For more than 20 years, actor Tang Guoqiang has starred as Mao Zedong, the founding father of the People's Republic of China, in over 40 films and television dramas.
And with New China's 70th anniversary falling on Oct 1, the actor has become one of the most recognized faces on our screens today.
Following the TV series Diplomatic Situation, which has run on Beijing Satellite Channel, GRT Satellite TV in Guangdong province and the Youku, iQiyi and Tencent Video streaming platforms since Sept 19, the film Mao Zedong 1949 opened across domestic theaters on Friday.
In both productions, Tang plays his most familiar and perhaps best-known character-the great leader who led Chinese people to liberation.
"The first time that I played Chairman Mao was in the 1996 movie The Long March. Over the years since then, I have accumulated a comprehensive knowledge about Chairman Mao through playing him at the different stages of his life," Tang says in an interview in Beijing.
He has read a lot of historical documents, and retraced almost all of the routes taken by the Red Army during their milestone trek, the Long March, between 1934 and 1936-interviewing elderly comrades along the way, including some who once served under Mao.