Stories from GM strike's picket lines
Share - WeChat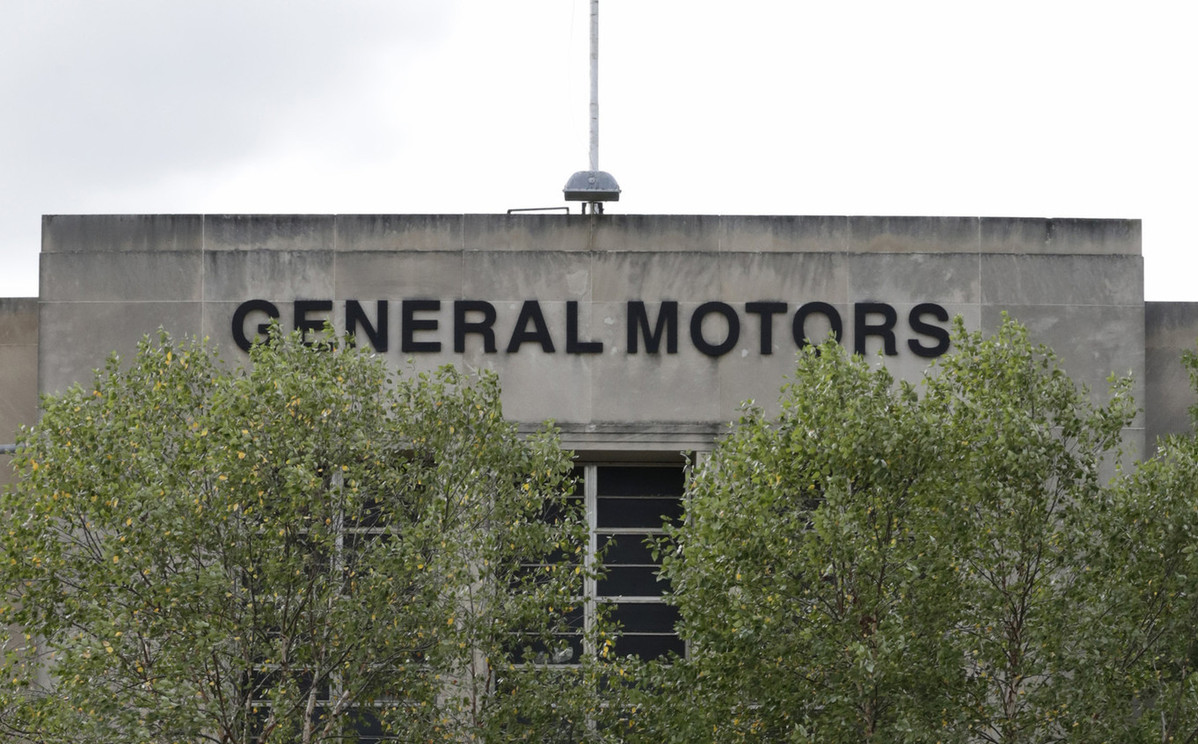 Cecil Heintzelman stood on the picket line outside the General Motors Components Holdings plant on Burlington Avenue in Wyoming, Michigan.
He joined dozens of other pickets on Monday as the United Auto Workers' strike against the biggest US automaker entered its 22nd day.
About 120 miles east of the city, Chad Lee was with pickets outside GM's Flint Truck Assembly plant. "It is kind of discouraging, but it's motivating me to be out here with my union brothers and sisters," he told The Flint Journal.
Heintzelman also has strong feelings for the UAW, with one big difference: He's 82 and retired.
"I've been with the union for 55 years," said Heintzelman, who retired as a carpenter from the GM plant in Wyoming in 1997. The UAW is "like a family'', he told The Grand Rapid Press.
That "family'' of nearly 50,000 workers is on strike at 33 GM plants across the country, and 17,000 of them are out of work at 13 plants in Michigan. The strike's impact has been felt from Mexico to Canada, where GM plants that depend on American factories have closed, putting thousands out of work.
"The longer the strike goes on, the more concern there is over being able to pay our bills," said Smith. UAW members received their second weekly strike paychecks Monday of $250.
And there is mounting concern that the prolonged work stoppage could tip Michigan's slowing economy into a recession. The state has the most exposure to the auto industry – about 8 percent of its economy is linked to it. And Michigan produces about 25 percent of the nation's vehicles and parts.
In the first eight months of the year, manufacturing employment in the state fell by 1,300 jobs. Mortgage broker LendingTree identified Michigan as the state with the highest risk of a recession in the fourth quarter because of recent months of higher unemployment and weakness in wages.
"We're starting to see an impact, and we're starting to see that impact ripple through the state's economy," Sarah Mixon, a senior analyst at Anderson Economic Group in East Lansing, Michigan, told WLIX.com in Lansing.
Though Michigan's economy isn't as dependent on the auto sector as it was when a 1998 strike against GM lasted 57 days, it is feeling a decline in consumer purchases, drops in income and corporate tax revenues of about $400,000 a day and an increased demand on its unemployment insurance system from non-union workers who are out of work because of the strike.
The state's Unemployment Insurance Agency had processed jobless benefits for about 3,500 auto-supplier workers as of Sept 30. The maximum a claimant can receive is $362 per week.
There are reports of striking workers going to United Way, food pantries and other charities for help, and communities putting on free dinners. The mayor of the state capital of Lansing said autoworkers had been asking the city-owned utility for more time to pay their electric and water bills.
More than 100 automotive-supplier companies have enacted some form of temporary layoffs affecting up to 12,000 salaried and hourly employees in the United States, according to the Original Equipment Suppliers Association.
According to Bloomberg, GM already has lost more than $1 billion in earnings before interest and taxes; GM's bigger parts suppliers are losing as much as $2 million a day, and the US Treasury has lost $154 million so far in payroll and income taxes.
Julie Fream, CEO for the Suppliers Association, warned that the strike could create challenges for the industry even after the job action ends.
"Given the low US unemployment rates and shortage of skilled trades workers, companies may be challenged to ensure laid-off employees return to their previous positions," she said Tuesday in a statement to The Detroit News. "Upon conclusion of the strike, this could cause extended disruption in the supply chain as suppliers ramp up their production."
"There's been real damage to the economy," Charles Ballard, an economics professor at Michigan State University, told The New York Times. "It hasn't been huge yet, but the ripple effects will get bigger the longer this goes on."
The strike's fallout is disrupting local businesses – like restaurants and bars – that serve autoworkers near the closed plants.
Anderson Economic Group estimates union workers have lost a combined $450 million in wages, which could lead many families to cut back spending.
"Workers are going to start conserving more cash, and that's going to affect – think about a restaurant [that] depends on UAW workers at lunchtime ... if there are not UAW workers, they may start to feel the impact," Mixon said. "Local grocery stores may start to feel the impact as workers conserve cash. There'll be less travel, things like that."
Michigan Governor Gretchen Whitmer, a Democrat, visited workers on the picket line at GM's Delta Township Assembly Plant near Lansing on Monday, and said she hopes the strike ends soon. "These things are important, that they try to remedy them and find some common ground as quickly as possible," she said.
But the two sides are far apart on a number of issues, and talks took a "turn for the worse" on Sunday, UAW Vice-President Terry Dittes wrote in a letter to local leaders, as the union and the Detroit automaker clashed over wages, signing bonuses, job security, pensions, skilled trades and transfer rights. Talks did resume on Tuesday.
The strike also is putting a spotlight on Michigan as an important political battleground in the 2020 presidential election. In 2016, the state, along with Pennsylvania and Wisconsin, put Republican Donald Trump over the top in the Electoral College count and into the White House.
The state of the auto industry "usually has political ramifications that are beyond its direct economic infl uence", Matt Grossmann, a political science professor at Michigan State, told The Times. "A lot of Democrats here are running on the promise to help the factory workers and the working class and saying Trump hasn't done it."