Knee-jerk tweeting a bad idea: China Daily editorial
Share - WeChat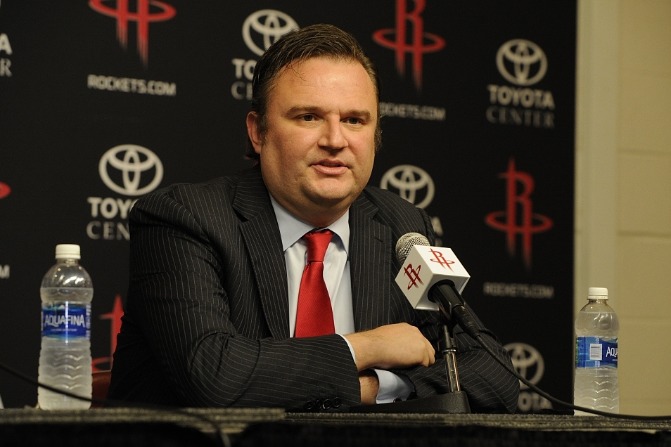 Only Daryl Morey, general manager of Houston Rockets, knows what was going through his mind on Saturday morning when he woke up in Tokyo and tweeted a graphic declaring "fight for freedom, stand with Hong Kong" - a slogan employed by radical demonstrators who have been trying to hold the special administrative region hostage for almost four months - before quickly deleting it and sharing a dawn view of Tokyo with the comment: Tokyo wakes up.
It may have been, as he later said, "one thought, based on one interpretation of one complicated event", but whatever he had in mind, Morey's short-lived tweet has cast a long shadow over the Rockets' image and business prospects in China, where it has been the most popular National Basketball Association club since 2002 when Yao Ming started his American journey.
Not only has the Chinese consulate in Houston condemned Morey's "erroneous comments", but also the Chinese Basketball Association, chaired by Yao, and all the Rocket's major Chinese business partners have suspended their cooperation.
Obviously shocked by the strong responses of the Chinese side, Rockets' owner Tilman Fertitta openly rebuked his employee, reminding him the club is not a political organization, and the NBA, which called his tweet "regrettable", has acted quickly to distance Morey's view from the Rockets and the league.
True, freedom of speech must be respected. But that does not mean public figures - Morey has 196,300 followers of his Twitter account as general manager of the Houston Rockets - should air irresponsible and uninformed views.
If Morey had any knowledge of the expensive price Hong Kong and its residents are paying for the vandalism and violence of the radical protesters and their agitators as they seek to "liberate" the city from the mainland like the foreign powers carved out pieces of China in the past, he should have realized his open endorsement of these lawbreakers put him and his club on the wrong side of the rule of law and justice, and on the wrong side of a vast majority of its Chinese fans.
Stewing in his own juice of ignorance, Morey has nobody to blame but himself. Opportunity is not a lengthy visitor, and Morey should by now realize that his beat-about-the-bush response has only further distanced his team from most of its Chinese fans.
Their backlash might seem harsh but it is not unwarranted. It stems from their sense of justice and national dignity, as they will never brook any party showing ambiguity on, not to mention support of, separatist movements, especially when they are making huge profits in China at the same time.
Most Viewed in 24 Hours
China Views