A traveling musician
Share - WeChat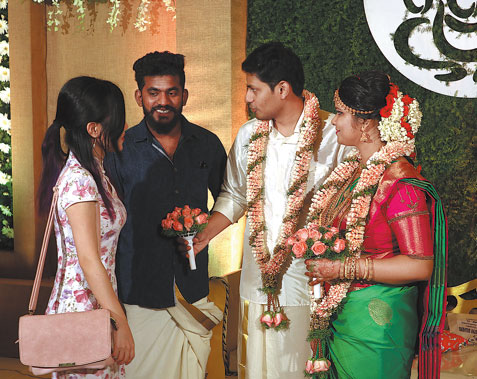 When she was in Italy in 2015, an Italian hotel owner lent her 200 euros when her mobile phone and purse were stolen, and said she could pay him back after returning to China.
Luo eventually turned down the gesture, but said that the Italian's good-heartedness had left a lasting impression.
She says that during her travels she made friends that she wouldn't dream of, such as a grandfather who ran a family hotel in Turkey, adventurous spirits who motorcycled into the jungle with her in Myanmar, and relatives from the wedding of her Indian friend.
"In the past, I felt pretty stressed whenever I arrived in a new place, because I worried that I might bump into some unfriendly people or trouble," she says.
But, after meeting many good people in those countries, Luo discovered that people are connected and don't act very much differently whatever their nationalities.
"Although some differences exist because of different backgrounds, mutual understanding can be reached through honest communication," she says.
These experiences have made Luo believe that travel is the best way to understand the world.
Now, before her departure for a destination, Luo says she reads relevant books about the place's history and culture, and this has often turned out to be grist for her music mill.
Luo developed her first single Tirta Empul in June 2017, right after her trip to Bali, Indonesia.
Among her other unforgettable experiences are watching a flamenco performance at a tavern in Spain; the Le Nozze di Figaro in Austria and the Phantom of the Opera in the United Kingdom.
The whirling dance in Turkey and a Kathakali dance performance in India are also etched in her memory, she says.
"It (seeing the shows) was purely out of interest at the beginning," Luo says. "But later, I gradually realized that I could apply what I had learned from travel to my own music."
Then, Luo began to make a point of interacting with local musicians, after the performances.