A traveling musician
Share - WeChat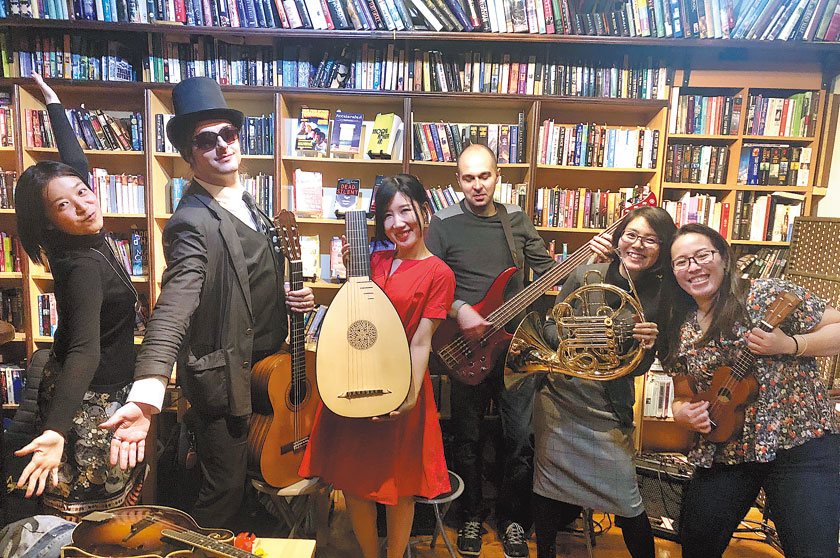 Four years of study in Japan since 2012 has given Luo fluency in Japanese and a firm grasp of the local culture and traditions.
She has got the hang of the language when she interned at a local train station and interacted with passengers during her college years.
Luo took the Ctrip job in April after she found office work doesn't necessarily restrict her freedom.
Fortunately, the job allows her to get useful travel information and subsidies, while helping travelers.
Luo had quite a free life before.
As a child she had piano and accordion lessons which predisposed her to music. But she chose to be a model after her graduation from a Japanese college in 2017.
"The job was flexible and enabled me to focus on my music as well," Luo says.
All of Luo's music works are a labor of love and a considerable part of them are inspirations from her travels.
Luo has been into serious travel on her own for years and has left her footprints in 27 countries so far.
She took a trip alone to Europe in 2010.
"The good thing about traveling on my own is that I can go wherever I fancy without making compromises for others' preferences," she says.
"Moreover, as I don't have people around me to talk to, I am more willing to communicate with locals and make new friends."
Luo has often enjoyed the full measure of local kindness during her trips.
Once, strangers took her to hospital when she fell off an escalator in Spain during her first European trip in 2010.
She then received local assistance to catch the train heading for her next destination France.