Curating the legacy of 1930s eyewitness to a changing China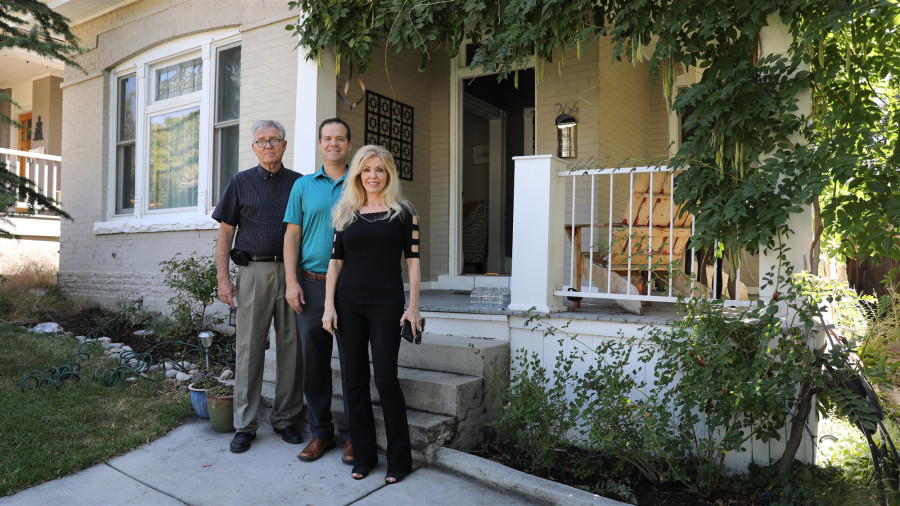 On a sunny morning in August, Adam Foster and his father John made a stop at a small house in a quiet neighborhood east of the State Capitol in Salt Lake City on J Street.
Called "Aunt Tilly's house" in the Foster family, it's where journalist Helen Foster Snow once lived for a few years with her grandmother as she attended high school and the University of Utah in Salt Lake City, until 1931, when she went to China.
"I used to come here often when I was little, almost 70 years ago. Helen used to stay here when she was going to school," said John Foster, Snow's nephew.
He remembers her fondly. "I was very poor. My parents could not get through winter at that time, so they borrowed all my money I saved up for school. Helen sent me $50 a month so I could go to university," he said.
"She was very intellectual. She wrote me single-spaced letters two or three pages long. There was a lot of information there," said John Foster.
Andrea Milliner has lived in the house for more than two years. She had never heard of Snow before she was contacted by Adam Foster.
"I was surprised and immediately looked her up. She actually has a wiki page. I was impressed with her impact on China, what's she's been able to accomplish, and how much they revered her. It's very neat to know what was the history with the house," said Milliner.
Milliner is not alone. Very few people in the US and Snow's home state of Utah know the name Helen Foster Snow, despite her being well known in China, especially for her photographs and reports of Chinese leaders Mao Zedong, Zhou Enlai and Zhu De during the 1930s.
Even her family members such as John and Adam Foster knew little about Snow's fame in China before she passed away in 1997.
Adam Foster had read his great aunt's book My China Years back in his college days. He read the first couple of chapters and thought, "Wow, that's cool", but gave it no more thought than that.
He was aware that his great aunt went to China in 1972 after then-President Richard Nixon's visit to China. There were no reports of her visit to China in the US, so he thought nothing of it.
About 10 years ago, Adam Foster, as the third generation of Snow's closest relative, was invited to attend the unveiling of the Helen Foster Snow Study Center in Northwest University in Xi'an.
"It was a big dedication. The newspapers and TV stations were there. I was like, what's going on? Only then I realized that she was a big part of Chinese history. I went to read her books and Edgar's Red Star Over China. That changed everything and helped me to understand how ignorant I was," said Adam Foster.
Snow's father was a lawyer, and the family owned a camera. When she went to Shanghai in 1931 at the age of 24, she took the camera with her. There she met American journalist Edgar Snow. They fell in love and soon got married.
With an ambition to become a writer, Helen Snow became a correspondent for several publications in the US. She took photos and wrote stories about China's flood and war against Japan. The Snows also got involved in the 1935 December 9th student movement.
In 1937, she traveled to Yan'an, following in her husband's footsteps. It's said that Mao explained the history of the Red Army to her for the first time despite previous interviews by Edgar Snow.
She befriended Mao, who gave her full access to other Communist leaders and the military. She interviewed and took photographs of many leaders as well as women involved in revolution and ordinary soldiers. She photographed them, interviewed them and took extensive notes.