New online variety show features Chinese pop idols showcasing China's progress and culture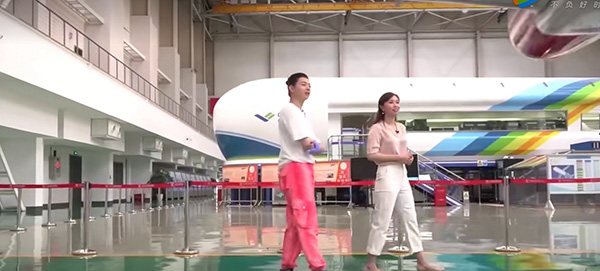 For singer Huo Zun, it was a somewhat eye-opening journey to visit the Shanghai Aircraft Design and Research Institute. Accompanied by a staff member, he was introduced the most advanced aircraft designed by Chinese engineers.
The tour is featured in the first episode of Outstanding Young, a variety show marking the 70th anniversary of the founding of the People's Republic of China.
Spanning five episodes, the program now running on the Tencent Video streaming site features five pop idols --including actor Shawn Dou and singer Yu Haoming -- who visit locations that reflect China's progress or cultural heritage. The locations include the Hong Kong-Zhuhai-Macao Bridge and the Forbidden City.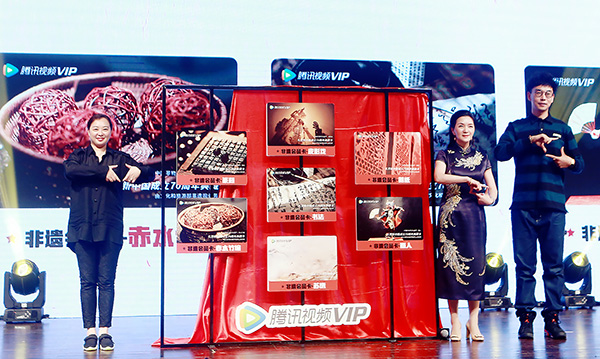 Yang Jian, the editor in chief of Tencent Video, says he wants such programs want to convey positive energy and boost youngsters' pride in the country.
Beside Outstanding Young, there is a slate of programs on the way to mark New China's 70th anniversary, including The King of Land Battle; Paratrooper Spirit and The Bravest.
Recently, the Beijing Film Academy showed exclusive footage from Outstanding Young. And Yao Jianping, a Suzhou embroidery master and Lang Jiaziyu, an expert from a famous dough figurine-making family in Beijing, showed up there to share their experiences.