Full steam ahead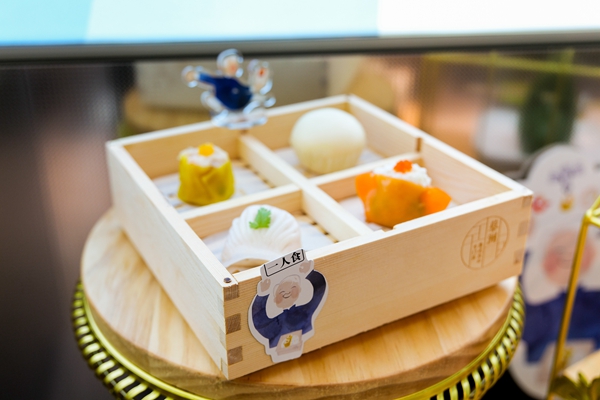 "There are more than 1,000 kinds of dim sum, because they are easy to adapt into new dishes. At our restaurant, 70 percent of our dim sum are traditional, while the rest are creative interpretations," says Cheung.
Their barbecued-pork buns are a must-try. The buns look like small pineapple cakes, but have a sweet, crispy topping and a traditional filling of barbecued pork. To this Cheung adds one more special ingredient: haws.
Cheung boils the berries for more than three hours before adding them to the pork, which helps to release the fattiness of the meat while adding fruity flavor.
Making the bun wrapper is a challenge for the chefs. It has to be thin around the edges and thicker in the middle, and inserting just the right amount of filling is tricky to perfect.
"The topping is made with butter, lard and flour. I'll brush one layer of the mix onto the top of the bun, which flows down to cover the whole bun during steaming to become crispy and tasty," he says.