Beijing Ducks introduce Jeremy Lin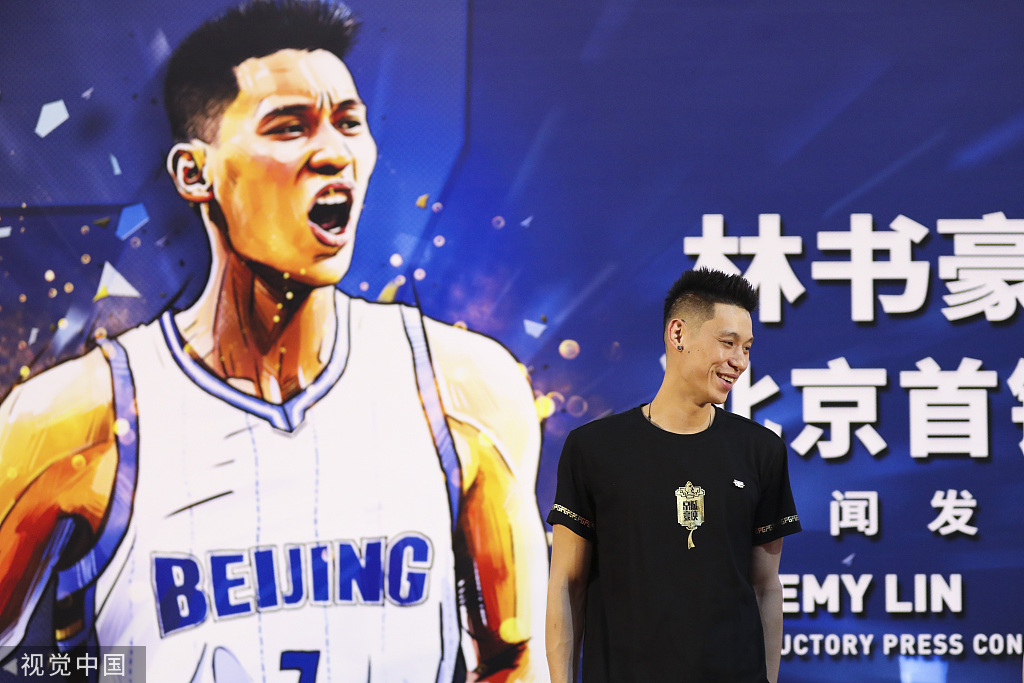 Former NBA player Jeremy Lin officially joined the Beijing Shougang Ducks of the Chinese Basketball Association (CBA) during an introductory press conference in Beijing on Thursday.
The 31-year-old had expressed publicly that he was open to moving to the CBA, and he was reportedly offered $3 million per year in the contract.
Lin logged 11.6 points, 2.8 rebounds and 4.3 assists in his NBA career. The Harvard graduate became a global sensation in 2012 during his time with the New York Knicks, in a period he was dubbed "Linsanity". He became the first Asian-American to win an NBA title last season with the Toronto Raptors.