Exhibition showcases 50 works featuring horses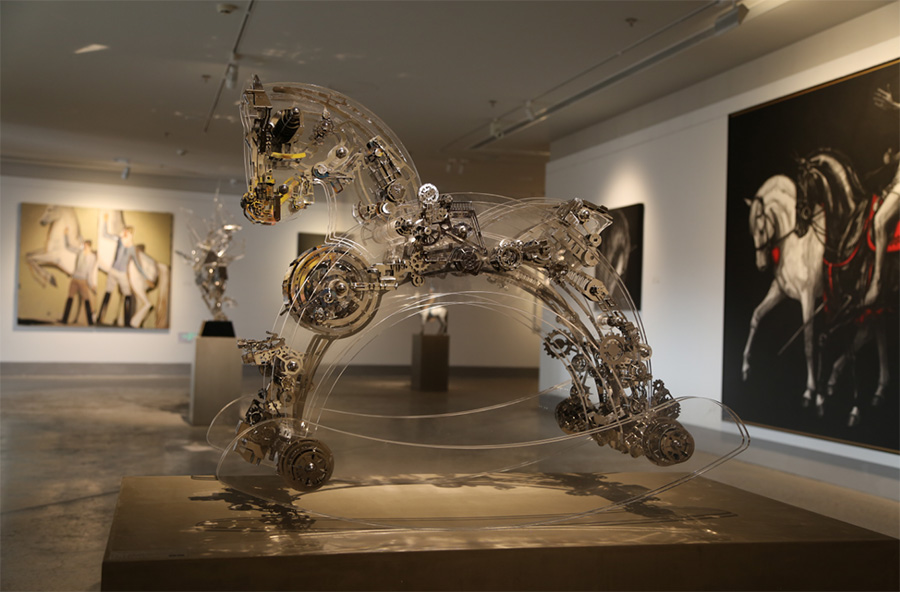 Fifty works featuring horses from 30 young and middle-aged domestic artists are on show at Beijing's Padma Art Space since Sunday.
The exhibition, The Echo of the Neigh, presents multiple interpretations of the animal through oil paintings, Chinese ink-wash paintings, photos, sculptures and installations.
The earliest images of horses created by human being date back to the prehistoric frescos in Spain and France some tens of thousands of years ago. And for thousands of years, domesticated horses have played an important role in transportation, agricultural production, wars and entertainment.
"The exhibition demonstrates how contemporary Chinese artists see the interaction between human being and horses, and the relationship between the horse and the nature, the animal and our future," the exhibition's curator Yixi said at the opening ceremony on Sunday.