NBA icons' reunion a slam dunk for super penguin show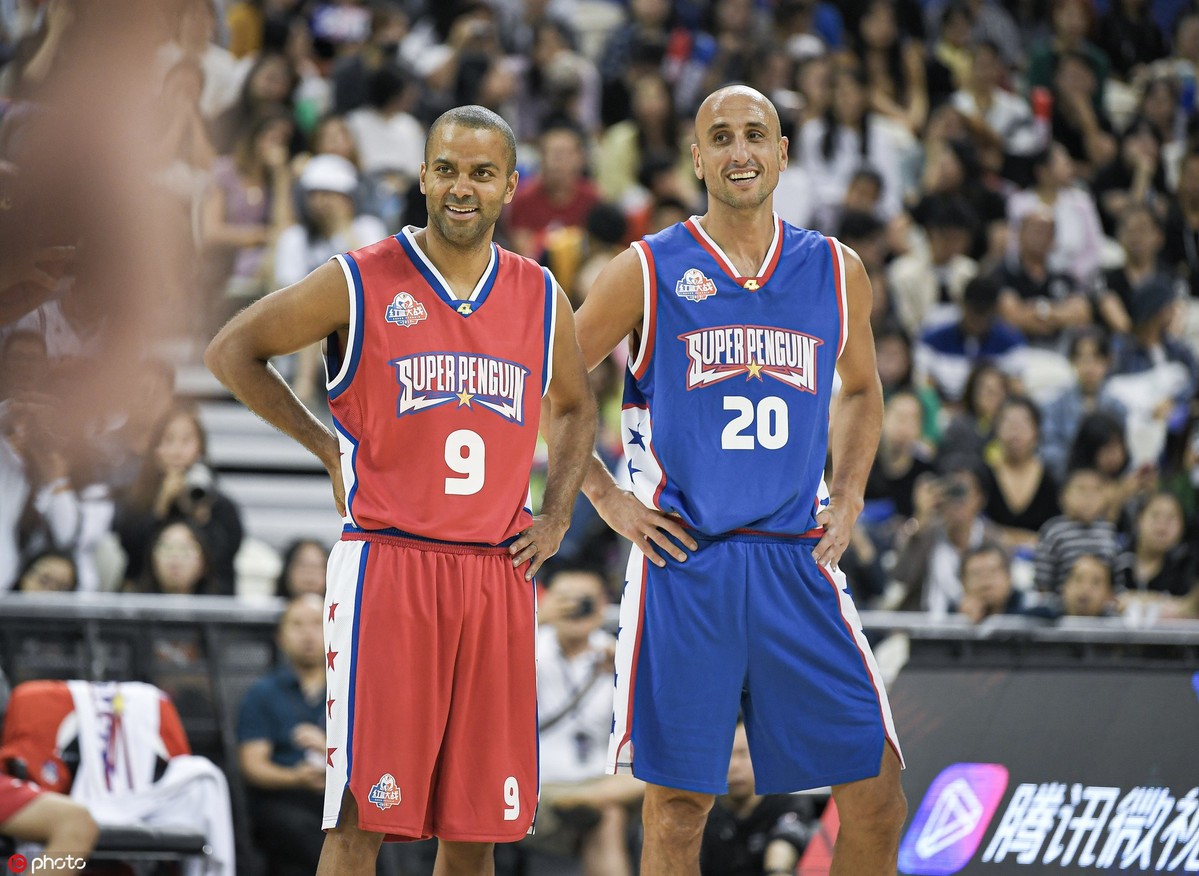 From Manu Ginobili's throwback wig to Tony Parker's signature spin move, the 2019 Super Penguin Celebrity Game took Chinese fans of the vintage San Antonio Spurs on a ride back to the good old days.
Featuring an exhibition game with the participation of hoops stars and celebrity entertainers, the fourth edition of the super penguin show ended up giving diehard San Antonio fans a blast from the past in Shanghai over the weekend as the two Spurs' icons, who were invited to each lead a team, made their reunion at the game quite special.
Ginobili, who lost his once-flowing locks midway through his career before going completely bald, suited up for Blue Energy in the second half of the game, donning a wig that reminded everybody at the gym of his heyday back in 2005, when his long locks swayed through the air as he effortlessly Euro-stepped his way to helping the Spurs win its third NBA championship.
Watching his old teammate sport a familiar look, Parker, who won four championship rings together with Ginobili and Tim Duncan from 2003-2014, appeared as if he'd been transported a decade back in time.