China sweeps weightlifting worlds with multiple records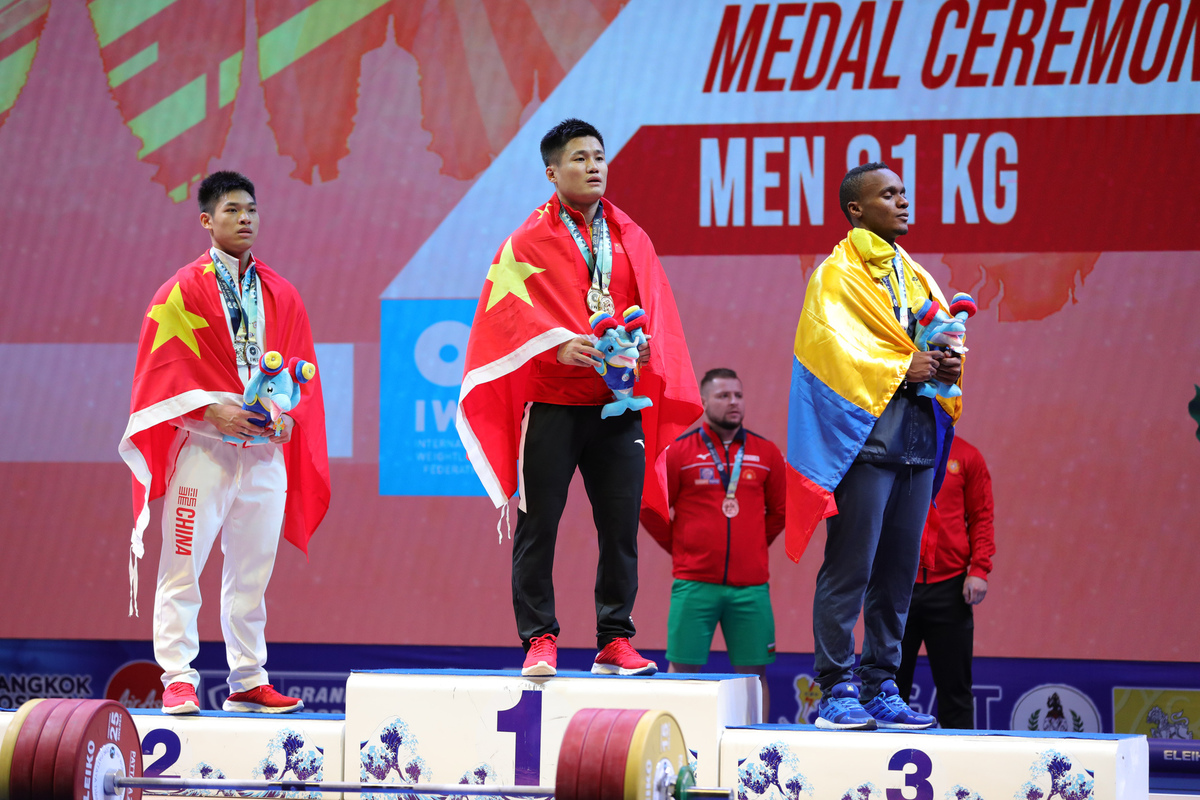 PATTAYA, Thailand - China won all the six gold medals in the men's 81kg and the women's 64kg categories with new world records at the 2019 International Weightlifting Federation (IWF) World Championships here on Sunday.
In the men's 81kg category, Chinese athletes Lyu Xiaojun and Li Dayin dominated the competition by winning all the golds and silvers. In the snatch, although Lyu failed at the first attempt, he successfully made two firm lifts and won the gold medal on 171kg. His teammate Li finished second with the same weight from the third attempt following Lyu. Andranik Karapetyan of Armenia took the bronze with a good lift of 168kg at the first attempt.