Stable, affordable housing is key to driving growth and innovation
Share - WeChat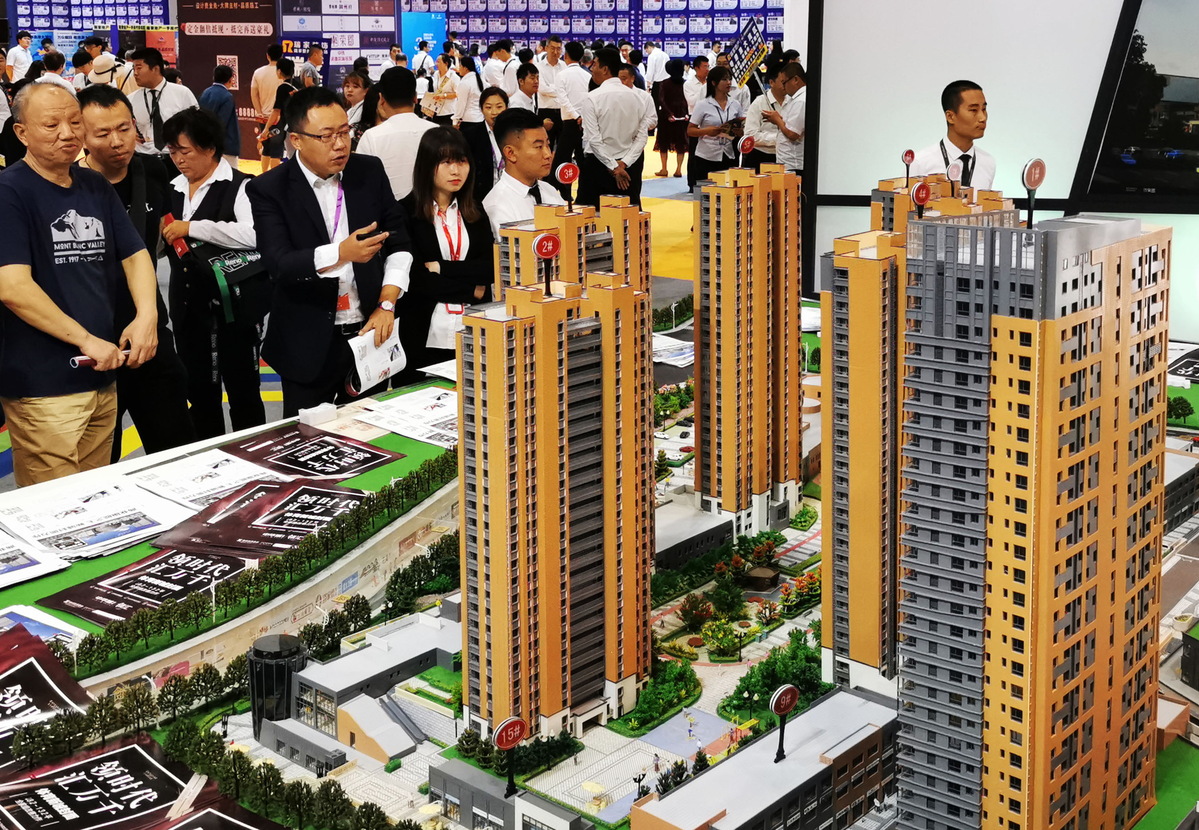 All over the world, when a group of middle-aged people get together, talk will eventually turn to real estate. Their houses are their largest lifetime purchases and they are afraid the value might drop. But, in many high-cost cities around the world, economic growth is being stifled because young people can't afford to live where the jobs are.
The difficulty is that policymakers must achieve both affordability and stability. Unaffordable housing kills innovation and growth. And big fluctuations in housing prices cause economic crises.
The collapse of the Japanese economy in 1991 and the global financial crisis in 2008 were both caused by a property price boom, followed by a sudden collapse.
Famous venture capitalist Peter Thiel, who was a co-founder of Pay-Pal and Palantir and a very early investor in Facebook, recently argued that high housing prices in Silicon Valley are killing entrepreneurship there. "One thing I've been thinking about is the vast majority of the capital I give to companies is just going to landlords," he said in a 2018 speech to the Economic Club of New York.
Research by the US National Bureau of Economic Research estimated that lack of affordable housing in such places as New York, San Francisco and Silicon Valley cost the US about $1.6 trillion per year in lost wages and productivity.
Surprisingly, the study concluded that 75 percent of US economic growth from 1964 to 2009 came from a relatively small group of Southern cities and central cities, led by Atlanta and the big cities in Texas. "Even though superstar metros like New York, San Francisco, and San Jose created great wealth in sectors like finance and high-tech, nearly all the gains were eaten up by wages used to pay for higher housing costs," the study concluded.
You might think that the high-wage cities have high housing prices because of their rapid economic growth. But, at least in the US, extremely expensive housing is usually caused by nimbys, that is house owners who use government regulations and zoning to prevent building new housing. (Nimby means "not in my backyard".)
Extremely high housing prices have long been a problem in China. According to Reuters data, a typical two-bedroom apartment in Beijing cost about 6 million yuan ($860,000) in 2017, about 69 times the average disposable income in the city, much higher than the ratio of less than 25 times in New York City.
Almost unbelievably, when I was young in the 1980s, the standard rule of thumb was that you should not buy a house costing more than two times your average annual income.
China is taking a series of steps that should stabilize housing prices without precipitating a dangerous rapid fall. Restrictions on financing the purchase of second or third apartments are reducing the speculative demand that drove up prices. Plus, the Ministry of Housing and Urban-Rural Development says that access to affordable housing is a top priority of the government and, in 2017, announced plans to build 2 million more affordable housing units.
Also, large domestic and foreign investors are investing in building new rental housing - reducing the need for young people to purchase homes early in their careers.
Most importantly, recent steps to reform and open up the financial services markets will open up new savings avenues for Chinese savers, reducing their desire to purchase property as an investment.
Chinese cities are not very dense by international standards. For example, New York City has roughly twice as many people per square kilometer as do Beijing or Shanghai. So, many city planning experts argue that Chinese cities, which have excellent public transportation systems, could accommodate a significant increase in residential housing even in the city centers.
This will allow China's big cities to attract the young people needed to drive growth and innovation and at the same time stabilize housing prices as the cities grow.