National exhibition of art and design works opens in Shandong
Share - WeChat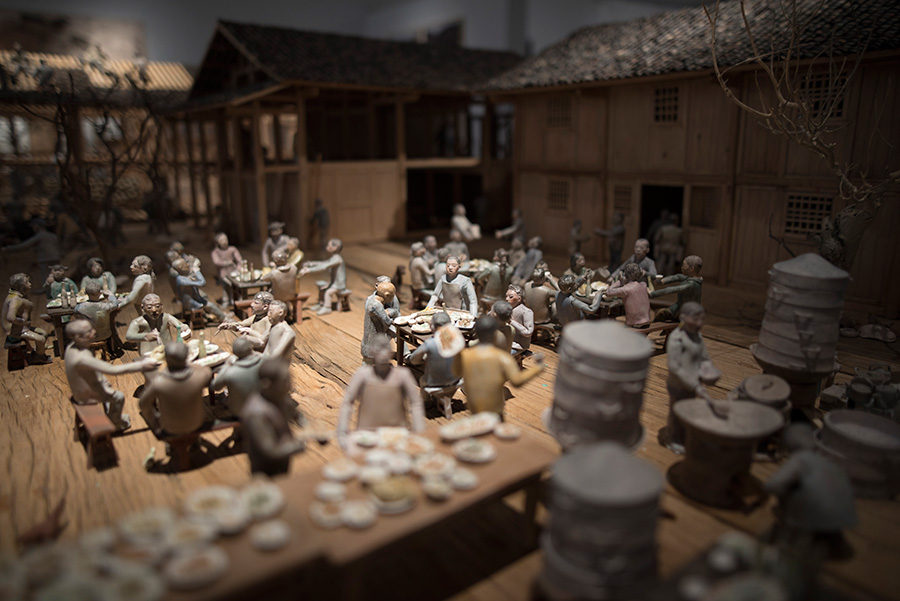 Sets of dishware using traditional lacquer coating techniques, outfits inspired by modern architecture, reconstructed models of historic wood residential compounds and designs of museums and bridges are among works of art and design now on show at an exhibition in Jinan, in Shandong province.
The show at the museum of Shandong University of Art and Design -- which runs through Nov 6 -- showcases some of the best examples of work produced over the past five years.
Through the works, the artists focus on inheritance of traditional skills, the revival of rural architecture and the remaking of old industrial compounds.
The exhibition is one of a series of shows under the 13th National Exhibition of Fine Arts which is held every five years.
A selection of the artworks will be featured at the 13th National Exhibition of Fine Arts to be opened in Beijing at the end of the year.