Olympic beach volleyball qualification begins in Haiyang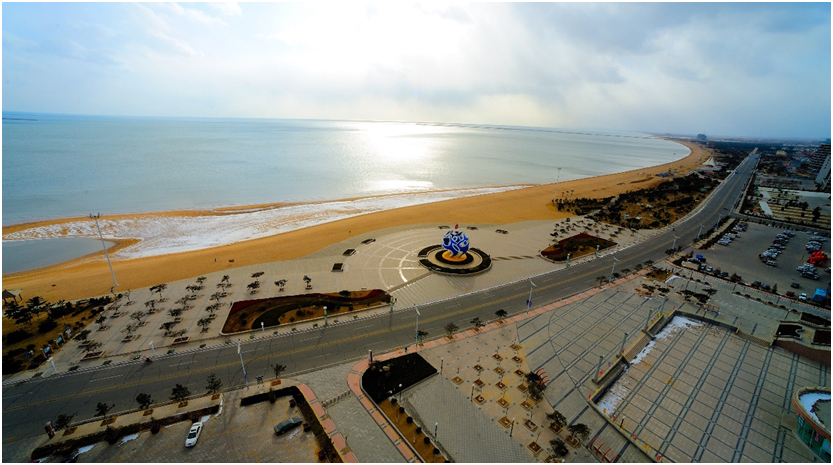 The FIVB Tokyo Beach Volleyball Qualification started in Haiyang on Wednesday.
Sixteen teams of either gender from the FIVA's top-ranked 15 countries will participate in the five-day competition. Among the 32 pairs and 64 players, 23 of them have competed in previous Olympic Games.
Gao Peng and Li Yang of the China men's team, second-ranked pair at this year's Asian Championships, and Xia Xinyi and Wang Fan of the women's side, also Asian Championships runners-up, will vie for their Tokyo Olympics spot.
Josephus Van Iersel, FIVB representative, said he was happy with Haiyang's efforts, as all the issues he raised two months ago have been solved.
The qualification marks the highest-tier beach volleyball event in China and four 2020 Olympic spots, two for either gender, will be awarded in Haiyang.

Haiyang, a coastal city of East China's Shandong province, is renowned for its fine grain sand and national forest park. It emerged as the nation's beach sport destination after hosting the third Asian Beach Games in 2012, following other national and world events like the Beach Soccer World Cup and the National Beach Volleyball Tour.
Haiyang boasts a 23,000 square meter beach volleyball resort consisting of four competition courts and two training courts. A beach sport fitness center was unveiled to help locals get more involved in beach sports.
The men's and women's final will be played, on Sept 21 and 22 respectively, before the group round robin stage.