Dedicated to discovering China's landmarks
Share - WeChat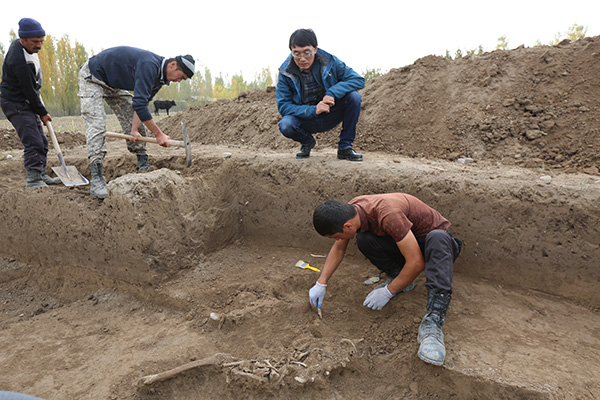 Power of new technical methods
Archaeology is not only about understanding humanity's past. Radiocarbon dating, a technology used to measure the age of artifacts unearthed at archaeological digs — which, according to Li, has an accuracy deviation of no more than 5 percent — began to be widely used in China in the 1990s.
However, methods in natural science have since gone far beyond that.
"In recent years, research discoveries pertaining to plants, animals, the natural environment, climate change, and many other fields in the natural sciences, are widely employed by archaeologists," Song Xinchao, deputy director of the National Cultural Heritage Administration, says. "That means when you farm the same area of a field, your yield can greatly improve, and details can be scrutinized in a Hi-Tech lab, which has better conditions for conservation."
Chen explains that orthodox historical records from ancient China mostly cover dynastic politics, so the information gleaned by leveraging the natural sciences can help people today to more comprehensively understand society in the past.
"We used to focus on unearthed objects," he says. "But now we look at the bigger picture to evaluate human settlements."
In Liangzhu, for instance, Liu's team is researching unearthed plant seeds and animal bones in a lab in a bid to uncover the dietary habits of people in the area 5,000 years ago. He also wants to find out how such a brilliant civilization disappeared 4,300 years ago. Research focusing on soil and hydrological environment may unveil evidence of a prehistoric flood.
"What previous generations of archaeologists might have considered trash, now becomes treasure for us," Liu says. "It contains much information which we are able to decode in the lab."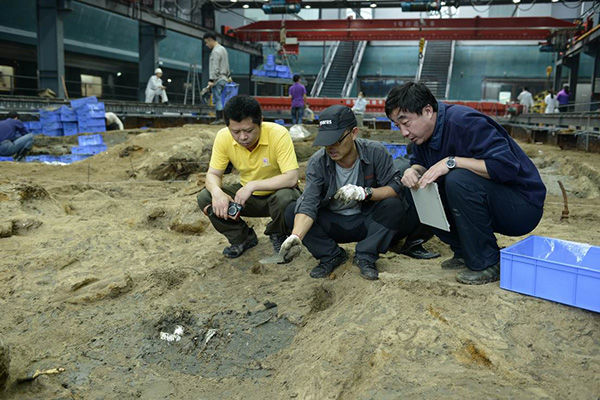 Developments and techniques being used in land-based research on human settlements is being employed in other archaeological arenas in China, sometimes in a way which has never been seen elsewhere in the world. In 2007, a special water tank was used to salvage Nanhai One — a Southern Song Dynasty (1127-1279) shipwreck off the coast of Guangdong province — in order to move it to a museum laboratory for excavation from the mud and sand.
Research on the shipwreck also set in motion a voyage of Chinese underwater archaeology, which was, until that point, still uncharted waters for Chinese historians.
"Nowadays, archaeology students at Peking University have so much more to learn than us," Li smiles. "However, no matter how many Hi-Tech methods are used in labs, fieldwork remains the foundation. An archaeologist still has to start by learning how to use a spade."
Most Popular