Rail sector continues successful journey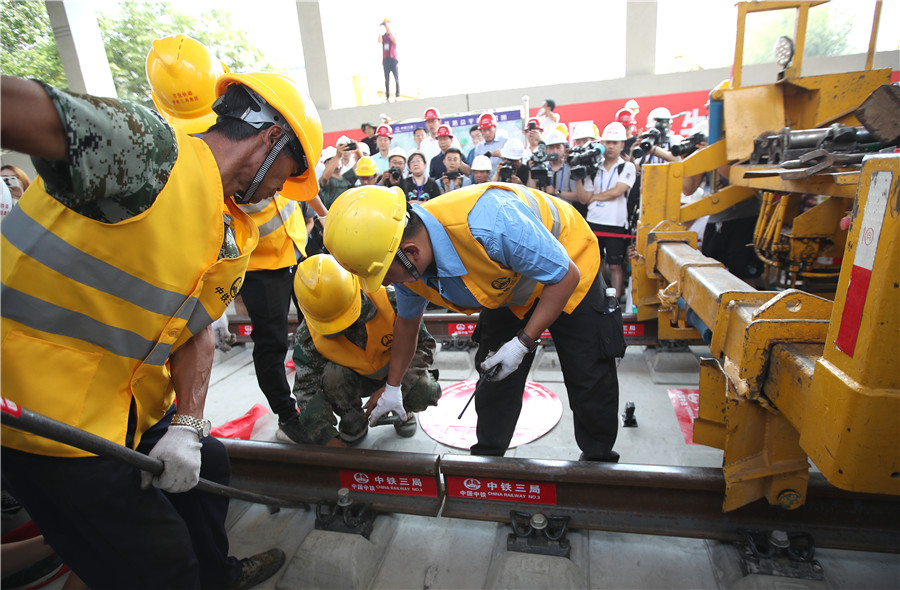 Lower costs
Meanwhile, construction costs for the high-speed rail network are lower in China, standing at about two-thirds of the cost in other countries, the report said, citing an average of $17 million to $21 million per kilometer.
Sun Zhang, a professor at the Transportation Research Institute of Tongji University in Shanghai, said, "Since China completed construction of its first overseas high-speed railway in Turkey in 2014, Chinese railway contractors have increased their presence in overseas markets."
The China-Laos Railway, the China-Thailand Railway and a high-speed line linking Jakarta and Bandung in Indonesia, which uses Chinese high-speed rail standards and technologies, have been picking up steam, he said, adding that the projects will spur economic growth along the rail routes.
With high-speed rail construction going global, China is also working to upgrade manufacturing technology to attract buyers.
Zhang Bo, a researcher with the Locomotive and Car Research Institute at the China Academy of Railway Sciences, said the world's rail facilities and core technologies used to be dominated by companies in the United States, Europe and Japan, and that in the beginning China had to purchase trains from manufacturers in those countries.
"However, our engineers redesigned the machinery and succeeded in building wholly self-developed trains capable of reaching a top speed of 350 km/h," he said. "Made-in-China trains and technologies have already made their way to more than 100 countries, including Turkey, Indonesia, Russia, Iran and India."