Rail sector continues successful journey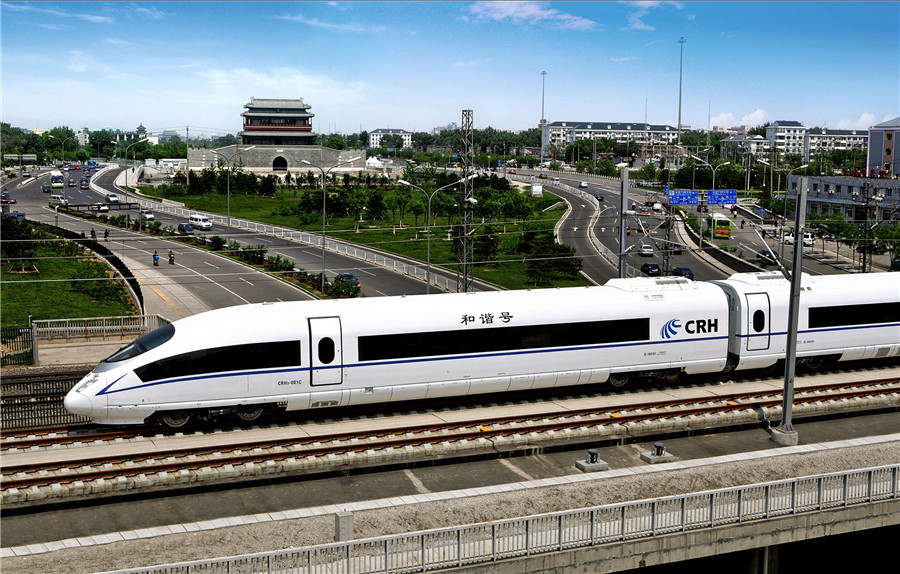 Forging ahead
Though the country-a late convert to the virtues of rail travel-spent 21 years on the approval process for its first domestically built railway, it is fast becoming a leader in railway technology and is forging ahead with a high-speed network few countries can rival.
By the end of last year, China's rail network stretched 131,000 km, five times longer than in 1949, and high-speed lines accounted for 29,000 km, more than 60 percent of the global total, according to a National Bureau of Statistics report last month.
"In less than a decade, we constructed more high-speed rail lines than Japan and European countries built in 40 years," said Zhao Jian, a professor of rail transportation economics at Beijing Jiaotong University.
China is completing its plan to build a nationwide high-speed rail network that started with the opening of the first Beijing-Tianjin intercity railway in 2008. The project has greatly reduced journey times between major cities, and the bullet train has become one of the favorite modes of travel for Chinese and foreign visitors alike.
Last year, China's high-speed rail network recorded more than 2 billion trips-60 percent of all passenger rail journeys-a year-on-year rise of almost 17 percent, according to China State Railway Group.
The 40-day travel rush between Jan 21 and March 1 for Spring Festival, China's most important holiday and the most challenging time for transportation departments, saw more than 410 million rail journeys, with about 60 percent being made in high-speed trains, the company added.
Zhao said that in terms of destinations on the Chinese mainland, high-speed railways offer lower prices and more choices than airlines. Moreover, people can walk around on the train and the ride is smooth and comfortable, which makes the service more appealing to the public.
Construction of the high-speed rail network also provides an instructive model for other countries, according to Zhao, who said the network has reduced journey times, helped to integrate regional economies, boosted the flow of talent and information, and reshaped China's economic map.
In July, a World Bank report noted that China's Medium-and Long-Term Railway Plan, which looks ahead by up to 15 years, provides a clear and consistent framework for the development of the system, and the remarkable achievement is of great importance.