Former Olympic champion Sun serving up vital insight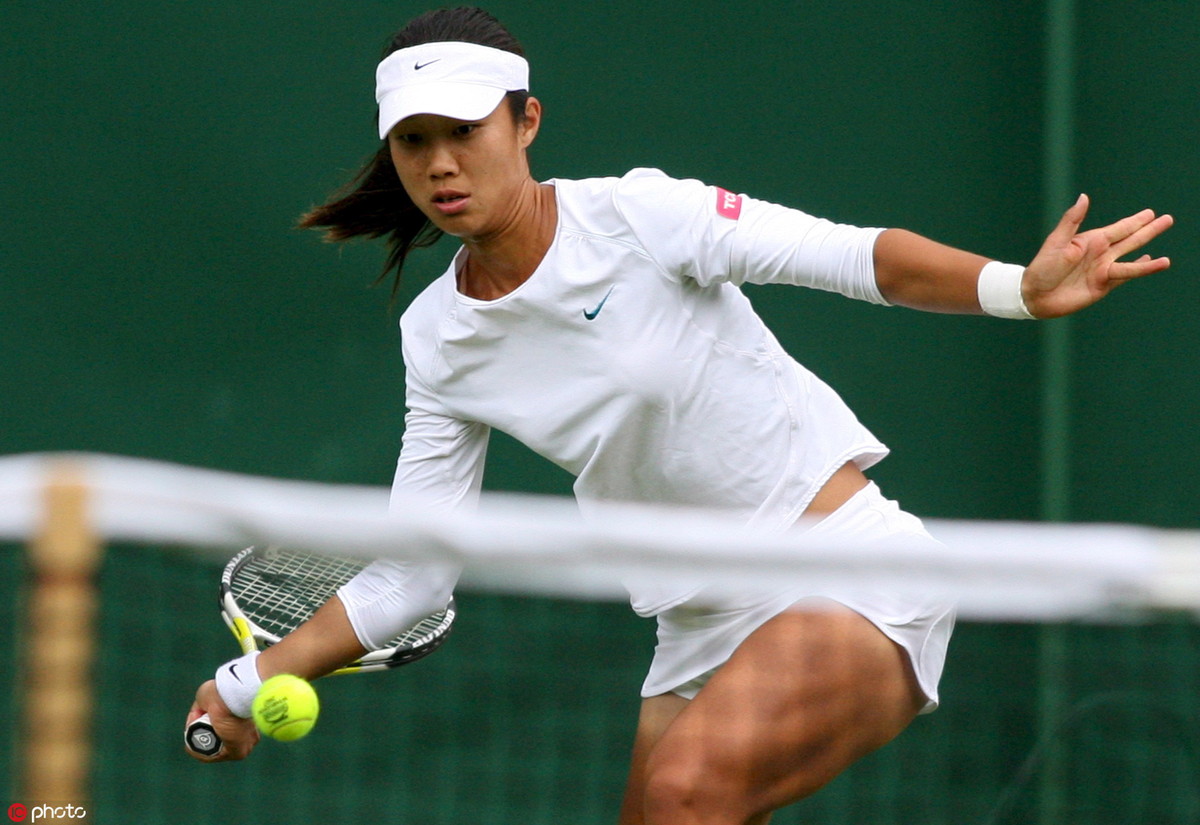 A decade since hanging up her racket, Sun Tiantian's dedication to Chinese tennis is as strong as ever.
Sun is remembered most for winning women's doubles gold along with Li Ting at the 2004 Athens Olympics. Together with Serbian Nenad Zimonjic, she also won the mixed doubles title at the 2008 Australian Open.
These days, Sun's experience on the tour is a big advantage in her role as deputy director of the Central Plains Tennis Center, the venue for last week's Zhengzhou Open.
"As a retired player, I know that meeting players' needs is a core issue for a tournament," said Sun.
"Now as an official that serves players, I have to know what they actually want and how to create a comfortable environment to allow them to produce their best performances here."
Earlier this year the Zhengzhou Open was upgraded to a WTA Premier 700 event, so it was all hands on deck for Sun and her colleagues.
"A problem for us was how to let more people know there's going to be a new Premier 700 event in Zhengzhou, so the promotion work was a challenge," Sun said, adding she would have liked to have seen more hardcore fans in the stands.
"It's a problem for tennis promotion in our country. Although the sport has been growing quickly, there's still a lot of work to be done.
"In the future, there will be more tennis fans in China, and their children will also become a part of our community. We have to gradually expand the market.
"But at least the current generation enjoys a much better tennis environment than what we had years ago, and they have more chances to enter high-level international tournaments."
A case in point last week was 19-year-old qualifier Wang Meiling.
"I was both nervous and excited before the start of the match, which was my first WTA Premier 700 main-draw match," Wang told China Daily following her opening round loss to world No 51 Polona Hercog.
"However, I told myself there's nothing to worry as I was playing against such a high-ranking player. I just needed to try my best.
"So far my biggest achievement is qualifying for the Zhengzhou Open. I hope to go further in the future. I hope one day I can not only play in a Grand Slam but also win one."
China has yet to produce a successor to two-time major winner Li Na, and Sun said that constantly comparing the new breed to Li is not necessarily helping the situation.
"Take Li Na's physical condition, for example. None of the Chinese players of my generation could compare to her physically," said Sun.
"She could level up her body strength so easily and played just like those top foreign players. It's not fair to compare players to Li Na.
"Although the current top Chinese WTA players still haven't matched her, we should recognize that they are growing, improving and pushing their own limits."
Sun is urging Chinese youngsters to draw inspiration from Canadian teenager Bianca Andreescu's stunning victory over Serena Williams in the final of the US Open earlier this month.
"Now we have a 19-year-old Grand Slam winner, " said Sun. "For young Chinese tennis players, they should set clear goals and plans to improve.
"Just consider that we now refer to (30-year-old) Zhang Shuai as a veteran. The younger players, such as Wang Qiang, have showed their potential and that they are capable of achieving big."
Most Popular
Highlights
What's Hot