China routs Russia 3-0 at Women's Volleyball World Cup
Share - WeChat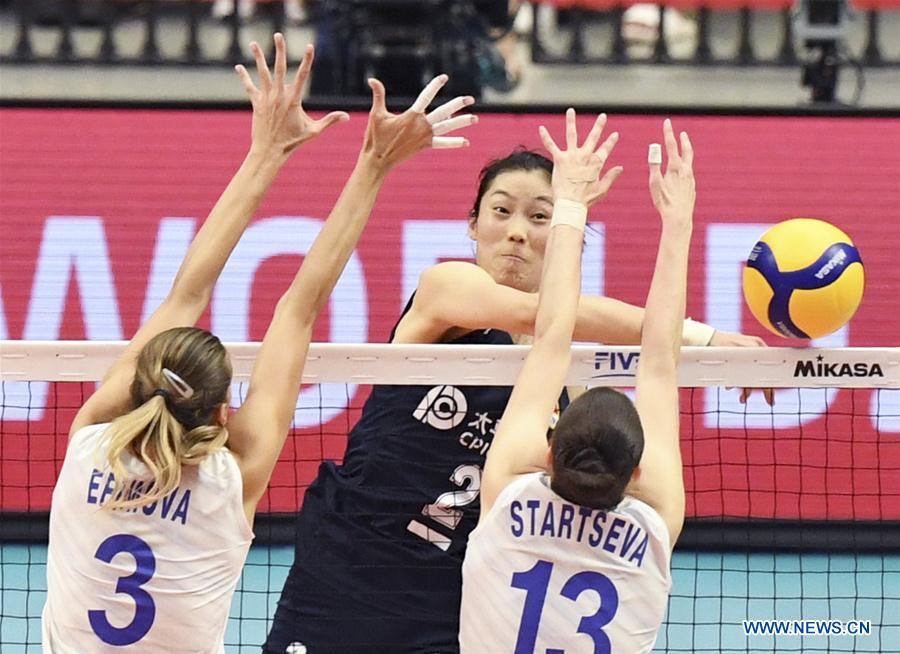 YOKOHAMA, Japan - China stormed past Russia 25-22, 25-16, 25-18 here on Monday to record its third straight win at the FIVB Volleyball Women's World Cup.
China bested Russia in attack (51-39), blocks (8-7), reception (16-9), and especially in serves (7-0), thanks to setter Ding Xia's four aces.
Captain Zhu Ting returned to China's starting line-up after she was rested for the match against Cameroon and scored 21 points. Wing spiker Zhang Changning contributed 17.
"We prepared a lot for this match and I'm happy we could win," Zhang said at a press conference. "I knew I had some shortcomings technically and I paid extra attention to them during training sessions. Today I showed on court what I have been practising, and hope I can keep making progress."
Irina Voronkova had a team-high 11 points for Russia, while Nataliya Goncharova, who had 31 points in her team's 3-2 victory over Japan on Sunday, was limited to nine points.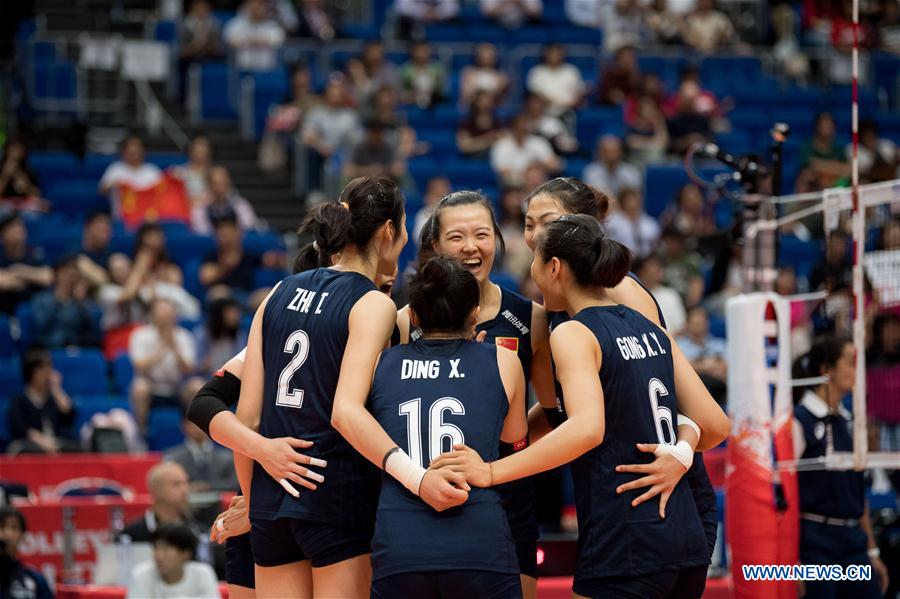 "We will take this competition as an opportunity to test our own strength as we prepare for the Olympics," said Russia captain Evgeniya Startseva, with both Russia and China having secured places at Tokyo 2020.
The match was intense from the beginning with Voronkova firing for Russia while Zhang led China's attacking line. The deadlock was broken after Zhang scored four points in an 8-1 run to help China into an 18-12 lead, and the defending champion claimed the set 25-22 with Yuan Xinyue's spike.
China had a dream 8-2 opening in the second set. Although Voronkova and Kseniia Parubets gave China's defense a stern challenge, China was unstoppable, with six players contributing points, and the 25-16 win was sealed after captain Zhu netted four points in a row.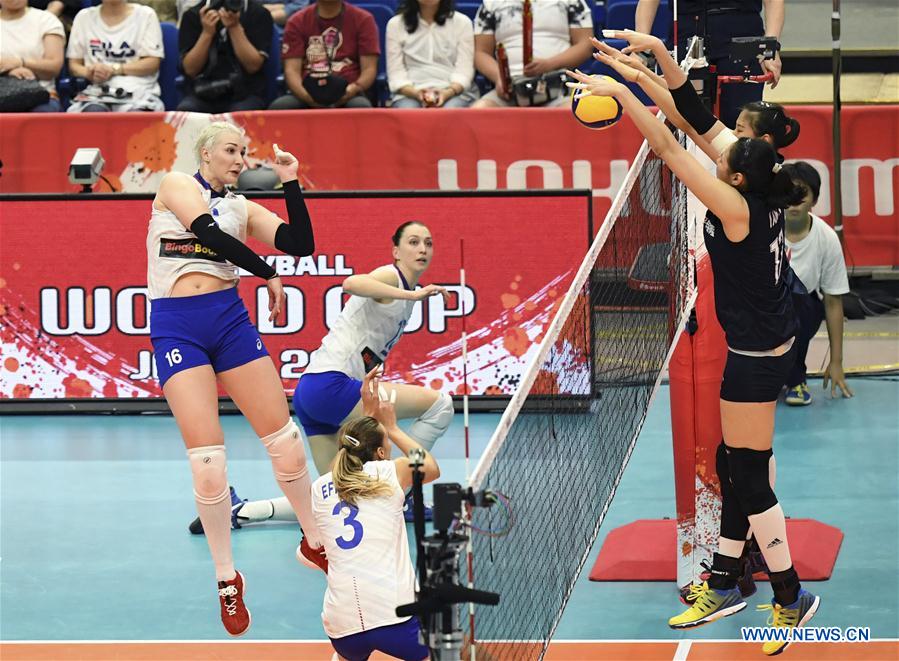 The third set became an attacking exhibition for Zhang and Zhu while Gong Xiangyu and Yan Ni were solid in their blocking. The match lost suspense after a 5-0 run saw China surge ahead 18-10 and the Rio Olympic champions triumphed 25-18 in one hour and 18 minutes.
"It is always tough playing against Russia. Their players are tall and very strong in front of the net. We had careful preparation before this match, and we were good in serve and reception," Chinese coach Lang Ping said.
China will play the Dominican Republic on Wednesday while Russia now face South Korea.