Pliskova beats Martic to win Zhengzhou Open title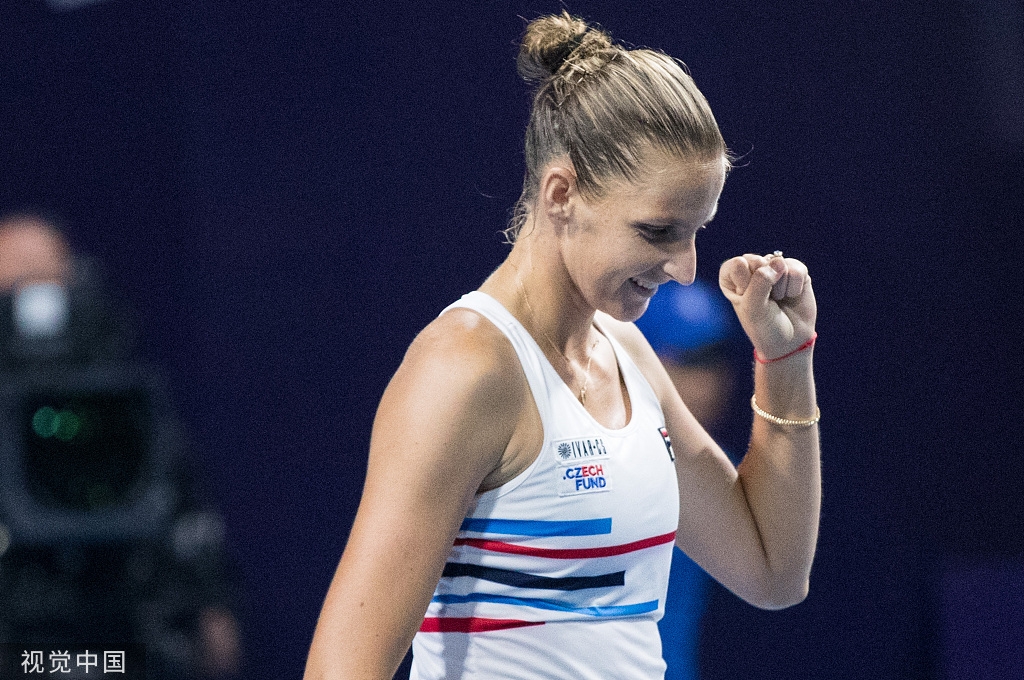 ZHENGZHOU, China - No.1 seed Karolina Pliskova beat Croatian Petra Martic 6-3, 6-2 to win the women's singles title of Zhengzhou Open on Sunday, claiming a Tour-leading fourth title of the year.
The final of the Premier event delayed by about 6 hours because of rain, which perhaps put off Pliskova, and she lost the first two games. The third game was stopped by rain, which was a turning point of the match, and Pliskova won the 12 of next 15 games.
"I think not really good start for me, so I was just struggling a little bit. In the week, the weather was not perfect. But somehow I managed, even the break which we had when it was 2-0 I think it helped me just to stay calm," Pliskova said.
"Of course the weather you cannot really change, so that was I think the biggest trouble of this week. But otherwise, I won, so I'm not going to complain about anything here," she added.
"I think I was since I came back, I was just improving with every season and this one has been the best so far and the most consistent. I think my level, my game is raising and my fitness level is also getting better, so I can keep it up for longer without big drops. So I think this was the key for me to kind of keep playing consistently," Martic said.
Zhengzhou Open is the only Premier event of WTA in China with a total prize of 1.5 million dollars.