France wins bronze medal at FIBA World Cup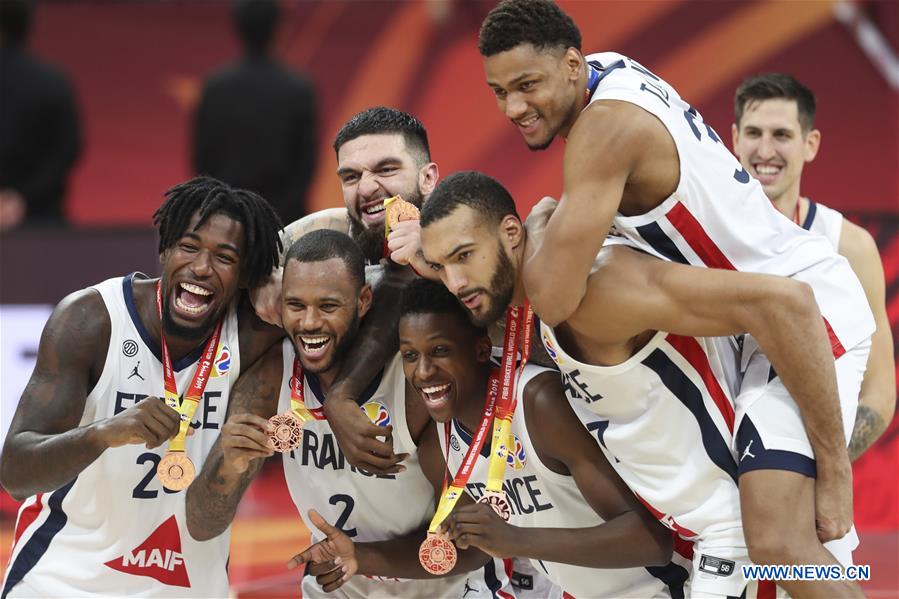 BEIJING -- The French won the bronze medal at FIBA Basketball World Cup after claiming a come-from-behind 67-59 victory over Australia here on Sunday.
Both teams rallied in the final minutes, and it was not too late for the French to recover from poor shooting and make a turnaround. With Nando De Colo and Andrew Albicy pouring on the pressure at offensive end, France put the Australians on the ropes.
De Colo racked up a match-leading 19 points. Joe Ingles and Patty Mills scored 17 and 15 points respectively for Australia but they could not save their team.