CBOT soybean futures surge over 4% on trade optimism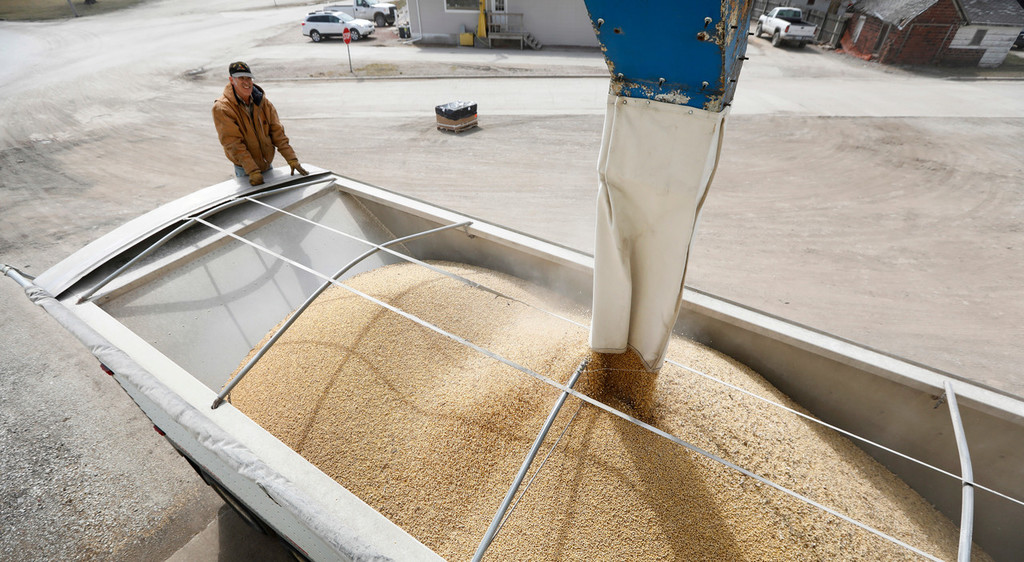 CHICAGO - Chicago Board of Trade (CBOT) agricultural futures settled higher for the trading week which ended on Sept 13, with soybeans rising over four percent on optimism over US-China trade talks.
The most active corn contract for December delivery was up 13.25 cents, or 3.73 percent week on week, to close at $3.6875 per bushel on Friday. November soybeans were up 41 cents, or 4.78 percent, to settle at $8.9875 per bushel. December wheat was up 19.75 cents, or 4.26 percent, to close at $4.835 per bushel.
CBOT soybean futures rose on follow-through buying, as the latest development on US-China trade scenario supported the market.
China's Customs Tariff Commission of the State Council will exclude some agricultural products such as soybeans and pork from the additional tariffs on US goods, official sources said Friday.
China supports domestic companies in purchasing a certain amount of US farm produce in line with the rules of the market and the World Trade Organization, according to sources with the National Development and Reform Commission and the Ministry of Commerce.
CBOT wheat futures went up as investors turned to technical buying and short-covering in wheat market.
US private traders exported about 602,800 metric tons of wheat last week, the US Department of Agriculture (USDA) said on Thursday in its crop report.
Corn futures gained on spillover support from higher wheat and soybeans, and on lower crop yield estimate of the USDA.
In its crop report, the USDA lowered its US 2019/20 corn yield estimate to 168.2 bushels per acre, down from 169.5 bushels per acre in August.
The US corn and soybean crops conditions continued to creep along, according to the USDA's weekly crop progress report released Monday.
Only 11 percent of US corn was mature as of Sunday, well behind the previous average of 24 percent for this date, the USDA said Monday in its weekly crop progress report.
The US corn crop was rated 55 percent good or excellent at the start of the week, down from 58 percent a week earlier.
About 92 percent of the soybean crop was setting pod vs the normal 99 percent for this time of year. And 55 percent of US soybeans were in good or excellent condition as of Sunday, unchanged week on week.