State Bank of Mauritius and China UnionPay launch cards in Kenya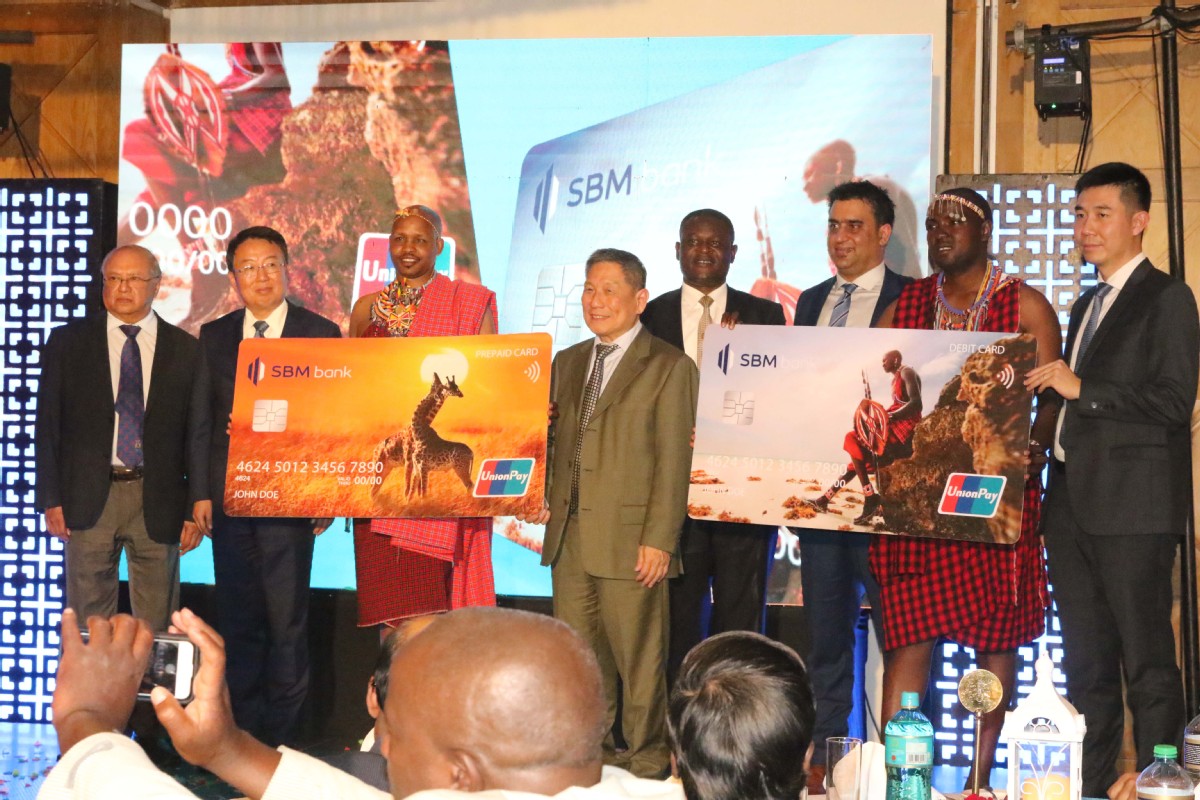 China UnionPay and the State Bank of Mauritius (SBM) jointly launched debit and prepaid cards in Kenya's capital Nairobi on Thursday.
According to Li Jichang, chairman of both SBM Group and the UnionPay Africa Regional Council, the introduction of UnionPay payment system deepens its relationship with SBM group and will now enable SBM clients to gain access to the UnionPay network. Accepted in 174 countries and regions with issuance in 55 countries and regions, it is the No. 1 payment solution in the world, ahead of VISA and Mastercard.
"In partnership with more than 2,000 institutions worldwide, our clients at SBM Kenya will now benefit from cross borders facilities as well as UnionPay's high quality and secured services," said Li.
The SBM UnionPay cards can be used to pay for purchases or access cash at any UnionPay accepted shopping outlet or automatic teller machines (ATMs). They can also be used for e-commerce (online) shopping on secure websites on the internet. These outlets include restaurants, airlines, hotels, duty free shops at airports, retail shops, supermarkets, dry cleaners, movie theaters, pharmacies, petrol stations and medical facilities.
Paying for goods and services using the SBM UnionPay cards at retail merchant POS is free. And with Quick Pass or NFC technology, SBM UnionPay cardholders will be able to make secure low value transactions without a PIN code, which is also called the "tap and pay" service.