Kobe Bryant not surprised by US World Cup exit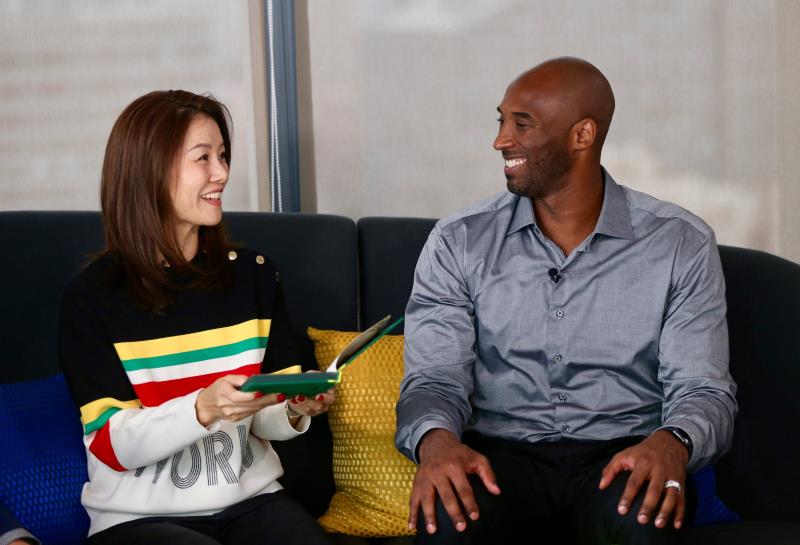 With basketball fans astonished by USA's early exit at the FIBA World Cup, NBA legend Kobe Bryant shrugged it off as a surprise, citing the closing gap between his country and the world.
As an ambassador for the ongoing basketball World Cup, 18-time NBA All Star Bryant shared his thoughts on the tournament, his latest book published by his Granity Studio and his expectations for basketball in China in an exclusive interview with China Daily on Thursday just hours after his arrival in the Chinese capital.
As unexpected as it was for fans around the world, Team USA's 89-79 loss to France in the quarterfinals on Wednesday didn't surprise the five-time NBA champion, who warned his fellow countrymen "don't get comfortable" in an earlier promo video ahead of the tournament.
"Basketball should've become a global sport so it's not a surprise for USA to be knocked out by some great teams out there," said Bryant, who retired in 2016 after playing 20 seasons with the Los Angeles Lakers.
"The world is definitely catching up. I think it's great for the sport. It was challenging for us as Americans because you want to win. Overall it's great for the game of basketball, which shows the game has become truly global."
The loss to a French team that features four current NBA players snapped the USA's 13-year winning streak of 58 wins internationally since its last defeat to Greece in the semifinals of the 2006 world championship.
A series of last-minute withdrawals of NBA stars, due to injuries or commitments preparing for the new NBA season, took a heavy toll on the this US squad coached by Gregg Popovich, the long-term mentor of San Antonio Spurs.