Traditions you may not know about Mid-Autumn Festival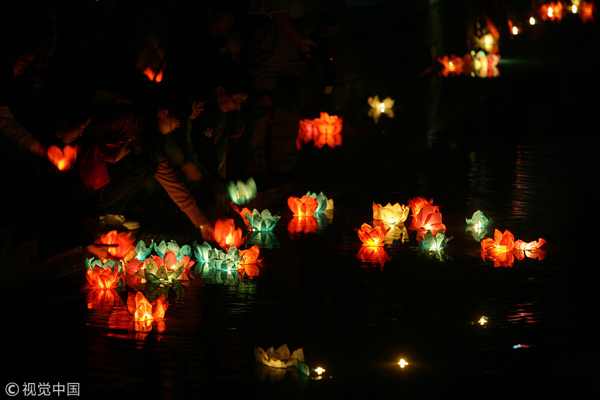 3. Making colorful lanterns
On the night of the Mid-Autumn Festival, the sky is clear as water, and the moon is full and bright like a mirror. People usually make colorful lanterns to decorate the beautiful night.
They make the lanterns in different shapes to be hung on trees or houses, or floated on rivers. Park personnel will hang up colorful lanterns, which provide a beautiful scene at night.
They also make Kongming lanterns, which can fly because the burning candles heat the air in the lantern. Children write good wishes on the lanterns and let them fly up into the sky.