Situ Helun plans 8-city tour to promote new album
Share - WeChat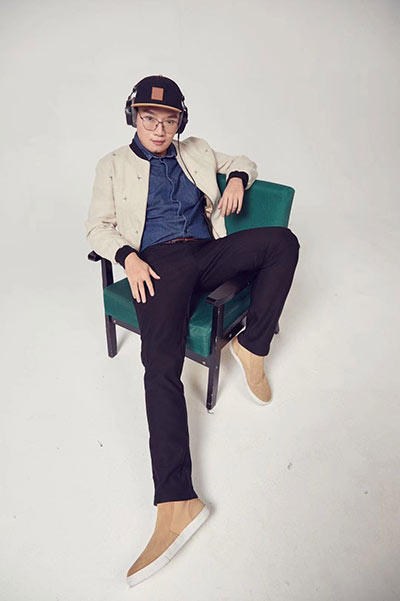 Situ Helun enjoys riding his motorbike, wandering through the lanes of Shanghai, the city where he lives. One night, he was on the street, seeing the bustling city filled with neon lights and busy people, which inspired him to hum a melody. After he got home, the singer-songwriter, who is also known as Jonas Seetoh, wrote a song based on the melody within 30 minutes, entitled Carrousel.
The song, written in 2016, was released recently on QQ Music, a mainstream online music service, as part of Situ's latest album, Searching for the Youth of Sound.
Unlike his earlier jazz work, which gained him a fan base, Situ's new songs feature pop elements.
Speaking about his work, he said: "Usually we consider jazz as a music genre for the older generation while pop music is for the younger people. But I started with jazz sounds in my early 20s, so now that I am over 30 I want to go back to pop, where I started."
To support the album, which is scheduled to be released this December, Situ will launch an eight-city tour across the country, kicking off from Hangzhou in Zhejiang province on Sept 21 and ending in Chengdu in Sichuan province on Nov 10.
Situ was born and raised in Guangzhou in Guangdong province in 1988, and studied classical piano from the age of 5.
He was enrolled to study pop singing at the Guangzhou-based Xinghai Conservatory of Music and became interested in jazz after meeting a French music teacher. Later, he obtained a full scholarship and studied jazz at the Royal Welsh College of Music & Drama in Cardiff from 2011 to 2013, when he performed extensively around the UK.
"Before I studied in UK, I was not sure about my music. But during my stay abroad, I was offered opportunities to perform, which made me confident about my music and encouraged me to experiment with bold ideas," he said.
Since returning to China, Situ has been based in Shanghai, a city, where jazz has a stable and large fan base. And he gave performances at the JZ Festival, the largest jazz festival in China, and built a fan base on social media.