Removal of quota limits good news for A shares
Share - WeChat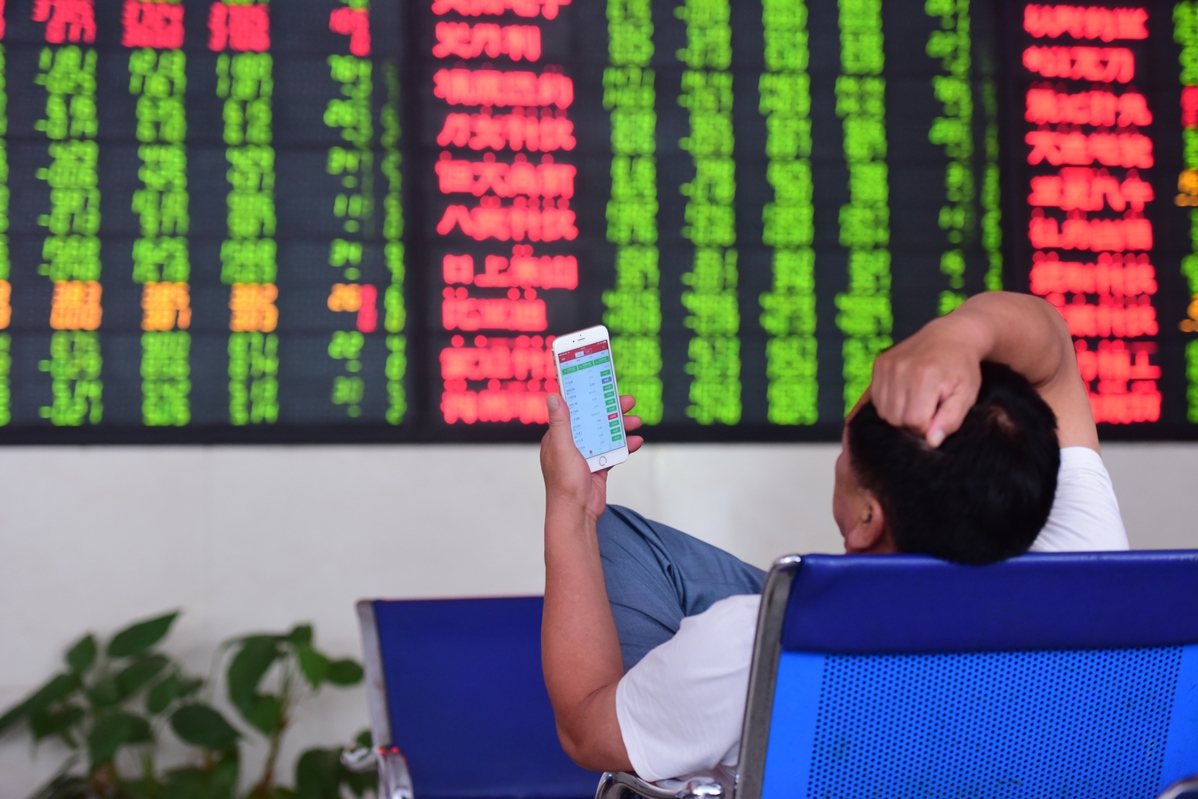 The recent removal of quota limits for foreign investors announced by China's foreign exchange regulator will help foster a long-term bullish A-share market, experts said.
The State Administration of Foreign Exchange announced on Tuesday in a statement the cancellation of the maximum investment amount for foreign institutions investing in the onshore markets under two major schemes - the Qualified Foreign Institutional Investor scheme and the RMB Qualified Foreign Institutional Investor scheme.
Li Lifeng, chief strategist of Sinolink Securities, said that the forex regulator's latest announced policy before the National Day holiday which starts on Oct 1, has reinforced the country's resolution to further open up its financial market, which will provide a strong impetus for the rebound of the A-share market.
The A-share market has shown bullish signs since the beginning of September, with the benchmark Shanghai Composite Index reaching 3000 points on Monday, which experts believed is the gauge of a technical pickup.
As UBS calculated, overseas institutions' investment in the A-share market has surged from 555.5 billion yuan ($78.1 billion) in 2014 to 1.6 trillion yuan by the end of June this year, among which 60 percent came from the stock connect program between the trading houses in Shanghai, Shenzhen and Hong Kong. Although the Chinese forex regulator doubled the total QFII quota to $300 billion earlier this year, only $111.4 billion of that quota has been used so far.
"The policy will not exert immediate influence. But still the removal of the ceiling is vital, which will bring a continued inflow of overseas capital into the A-share market," said Cao Haifeng, non-banking financial industry analyst with UBS.
While the benchmark Shanghai Composite Index dropped slightly by 0.41 percent on Wednesday and the Shenzhen Component Index shed 1.12 percent, the A-share listed financial services providers reported the most significantly daily price increase of 2.01 percent on average, and securities firms saw their prices rise by 0.44 percent.
Cao said that leverage businesses such as derivatives, market making, and prime brokerage are underdeveloped in China if compared to mature markets.
"Given the recent opening-up pace, we can foresee that these businesses will seek much room for growth among the Chinese brokerage firms. Leading securities firms will take predominant advantages thanks to their higher taking, stronger risk control abilities and a larger customer base of institutional investors," he said.
Zhang Yulong, chief strategist of China Securities, said that the currently undervalued industries seeing a pickup in their performance, such as chemical and automobile, are likely to show investment opportunities regarding the latest easing policies.
Jing Ning, Fidelity International Portfolio Manager, said that this policy alone will not create tremendous liquidity flow into the domestic financial markets. However, it indicates "Chinese regulators' determination to further sweeten the infrastructure for foreign investors to get access to Chinese stocks", she said.
Timeline of opening-up
• Nov 5, 2002 Regulations for Qualified Foreign Institutional Investors were released
• Nov 17, 2014 The Shanghai-Hong Kong Stock Connect program was officially launched
• Feb 2016 The State Administration of Foreign Exchange further relaxed the requirements and simplified the application process for the QFII
• Dec 5, 2016 The Shenzhen-Hong Kong Stock Connect program was officially launched
• June 1, 2018 The A-share market was included into the MSCI emerging markets index
• June 17, 2019 The Shanghai-London Stock Connect program was launched
• June 24, 2019 The A-share market was included in the FTSE GEIS index
• Sept 10, 2019 The State Administration of Foreign Exchange removed the investment limit for QFII and RQFII