Alibaba dials up luxury push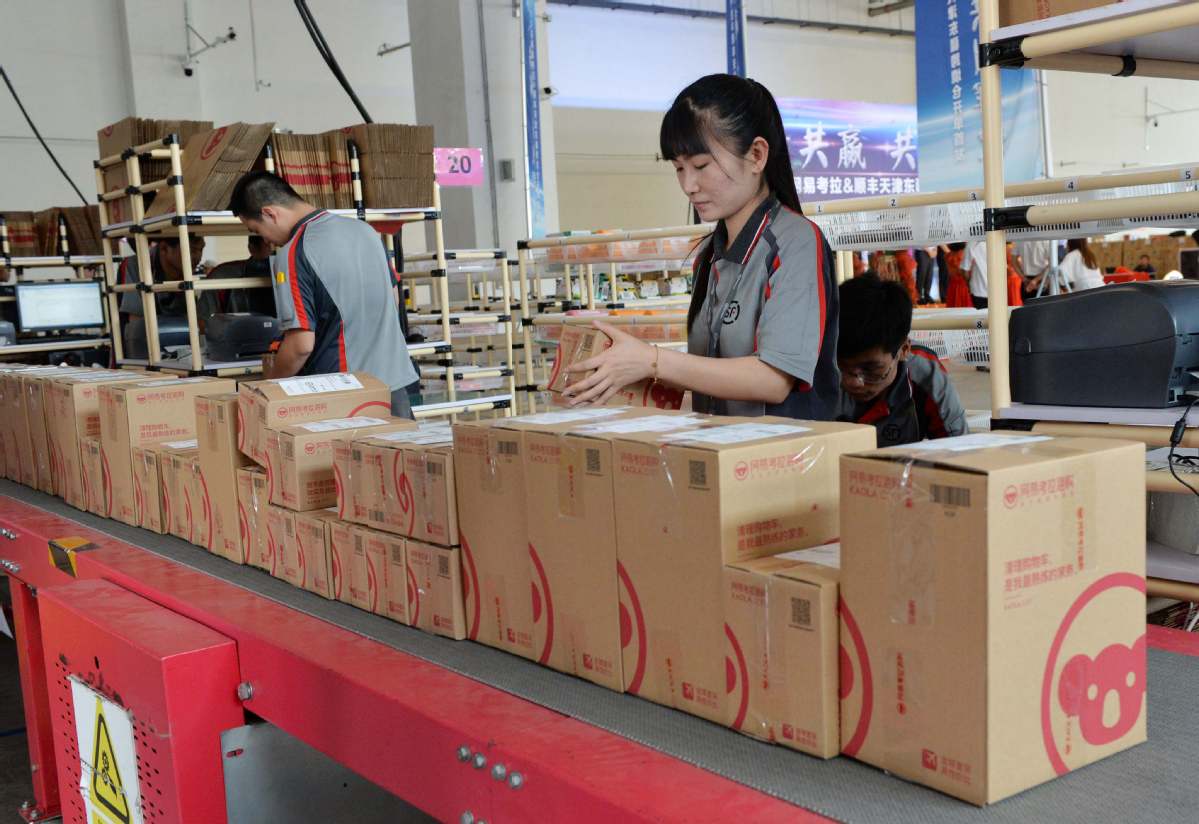 NetEase Kaola purchase to create largest cross-border e-commerce platform in China
Chinese internet giant Alibaba Group Holding Ltd's acquisition of NetEase Kaola, the cross-border e-commerce arm of NetEase Inc, for $2 billion will create a principal online marketplace for consumers seeking high-quality foreign products, holding more than 50 percent of cross-border e-commerce market share in the country, according to industry experts.
They said China's e-commerce players are increasingly looking to niche segments for new revenue drivers and hoping to bolster efforts to meet rising demand in China for high-quality products from abroad.
Kaola will continue to operate independently under its current brand, while Alvin Liu, Tmall import and export general manager, will serve as Kaola's new CEO, Alibaba said in a statement.
In addition, Alibaba and NetEase also agreed to let Alibaba, along with Yunfeng Capital, a private equity firm backed by Alibaba founder Jack Ma, to invest approximately $700 million in NetEase Cloud Music. This will give Alibaba a minority stake in the streaming music service, with Net-Ease remaining as its controlling shareholder.
Alibaba's Tmall Global and Net-Ease Kaola are China's largest and second-largest cross-border e-commerce platforms, holding 31.7 percent and 24.5 percent of the market respectively in 2018, according to the Beijing-based consultancy Analysys.
Cao Lei, director of the China E-Commerce Research Center, said the acquisition will create the largest cross-border e-commerce platform in China, which will account for more than half of market share, far outstripping rivals such as JD's cross-border e-commerce unit and VIP International.
"The businesses of the two companies complement each other, as Net-Ease Kaola started out selling maternity and baby products, while Alibaba's Tmall Global has the upper hand in beauty and makeup goods," Cao said.
He noted the deal is a win-win situation for both Alibaba and NetEase, as the former will hold a dominant position in the cross-border e-commerce sector after the acquisition, while NetEase will obtain large sums of cash and Alibaba's strong support in data traffic and commercialization, which aligns with NetEase's strategy to better focus on its core business.
"Alibaba is confident about the future of China's import e-commerce market, which we believe remains in its infancy with great growth potential. We welcome Kaola to the Alibaba family and value NetEase's contributions in incubating an e-commerce platform with strong import capabilities," said Daniel Zhang, CEO of Alibaba Group.
"With Kaola, we will further elevate the import service and experience for Chinese consumers through synergies across the Alibaba ecosystem."
He added Alibaba also looks forward to becoming a partner in the future development of NetEase Cloud Music and exploring innovative collaboration in the digital entertainment space.
China's cross-border e-commerce sector has been growing exponentially over the past few years as the country's middle-and high-income shoppers are demanding increasingly diversified and personalized products and services.
Market consultancy iiMedia Research said the country's cross-border online shopping reached 9.1 trillion yuan ($1.3 trillion) in sales last year. This figure is expected to rise to 10.8 trillion yuan in 2019.
Founded in early 2015, NetEase Kaola has quickly become the leader in cross-border import retail e-commerce in China with its competitive prices and service experience.
It primarily purchases goods directly from suppliers before reselling to consumers. This model stands in contrast to that of Alibaba's Tmall, which typically requires overseas brands to launch and manage virtual storefronts on the platform.
"We are pleased to have found a strategic fit for Kaola within Alibaba's extensive ecosystem, where Kaola will continue to provide Chinese consumers with high-quality import products and services," said Ding Lei, founder and CEO of NetEase.
Ding said the completion of this strategic transaction will allow Net-Ease to focus on its growth strategy, investing in markets that allow the company to best leverage its competitive advantages.
Li Chengdong, an independent e-commerce strategy analyst, said NetEase sold Kaola because its cross-border e-commerce unit incurred serious losses, along with a grim outlook.