To save ailing father, boy gains weight to donate bone marrow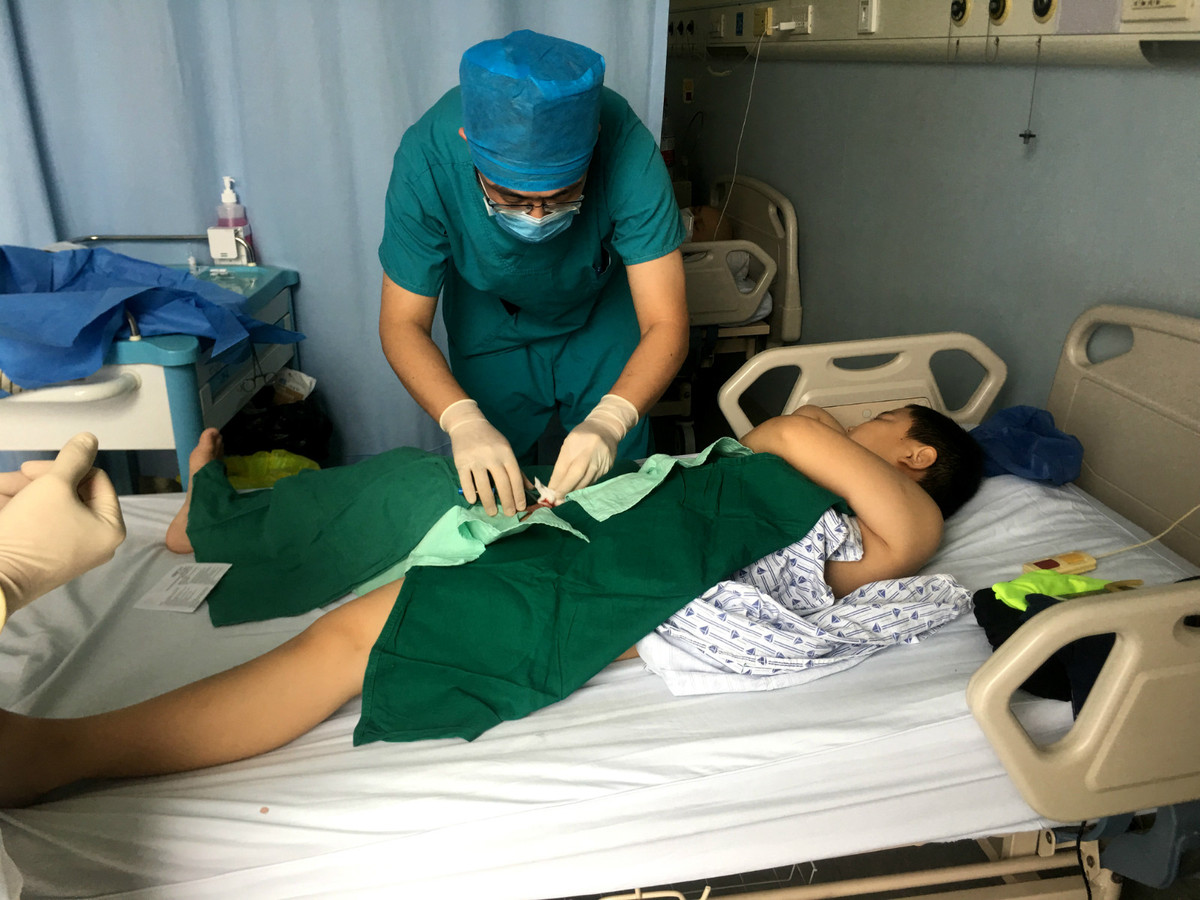 Lu Zikuan, a 10-year-old boy from Huixian county of Henan province, donated his bone marrow on Monday to save his father who suffers from leukemia, reported Beijing News.
On Monday, Lu received the bone marrow transplant surgery at a hospital in Beijing. The day was the birthday of his father Lu Yanheng, who posted this on his WeChat Moments: "On my birthday, my son gave me a priceless gift – his bone marrow. This is a seed that rekindles my life. Thanks for everything my son has done for me."
A doctor said the boy underwent bone marrow extraction under local anesthesia. During the operation, the boy remained quiet and calm, said the doctor.
When he was three years old, the boy's father was diagnosed with myelodysplasia syndrome, or abnormal development of spinal cord, which is an early stage leukemia.
In 2018, the father's condition worsened. To save his life, a bone marrow transplant was needed. And for transplant to be carried out, the donor has to weigh at least 45 kilograms.
Lu Zikuan, determined to save his father, started gaining weight by eating five meals a day. In the three months since March, he put on an extra 15 kg to successfully reach the weight required for an operation.
A bone marrow transplant is a medical procedure performed to replace bone marrow that has been damaged. It involves transplanting blood stem cells, which travel to the bone marrow where they produce new blood cells and promote growth of new marrow.