Behind Hong Kong's chaos lie deep-seated social problems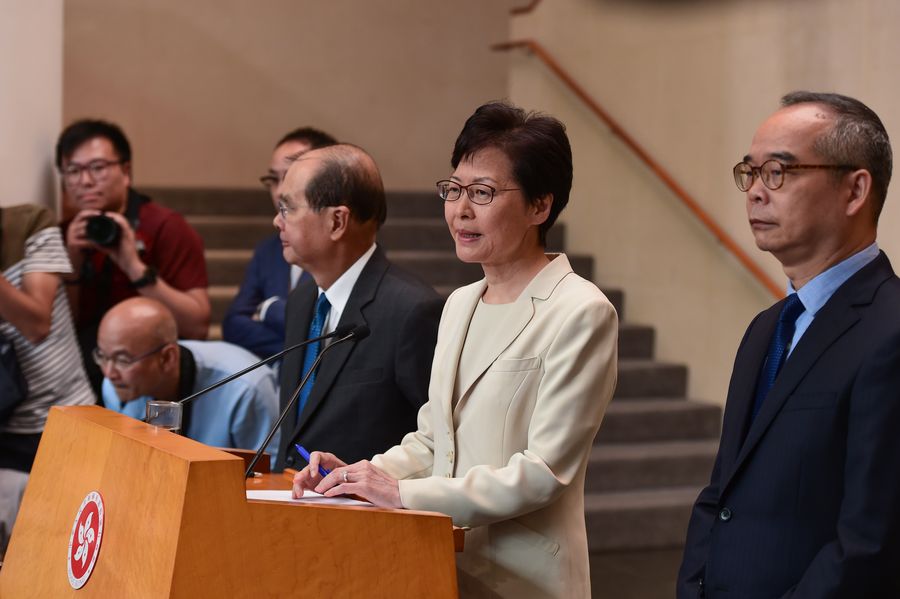 "Seclusion brings no development opportunity for Hong Kong," said economist Lau Pui-King. "Some youngsters don't understand that Hong Kong would be even worse if it is secluded from the Chinese mainland."
"To come out of the current economic difficulty, Hong Kong needs to be linked with the Chinese mainland much closer and more effectively," she said.
HONG KONG - Kwong loves the pure adrenaline rush he gets when he takes his motorcycle out on the weekends to light up his lackluster life.
The 35-year-old lives with his parents in an old and cramped apartment in the New Territories of Hong Kong. He has a girlfriend but is hesitant to get married and start a family.
"The rent is so high, and there is no way I can afford an apartment," said Kwong, who earns 15,000 HK dollars ($1,950) a month. Renting a 30-square meter one-bedroom apartment would cost him about two-thirds of his salary.
"Future? I don't think much about it, just passing each day as it is," he said.
Kwong's words reflect the grievances among many people in Hong Kong, particularly the young. Many vented their discontent in prolonged streets protests that have rocked Hong Kong since June.
The demonstrations, which started over two planned amendments to Hong Kong's ordinances concerning fugitive offenders, widened and turned violent over the past months.
"After more than two months of social unrest, it is obvious to many that discontentment extends far beyond the bill," said Carrie Lam, chief executive of the Hong Kong Special Administrative Region (HKSAR), referring to the now-withdrawn amendments.
To Lam, the discontent covers political, economic and social issues, including the often-mentioned problems relating to housing and land supply, income distribution, social justice and mobility and opportunities, for the public to be fully engaged in the HKSAR government's decision-making.
"We can discuss all these issues in our new dialogue platform," she said.