Wide-ranging internet of things applications on show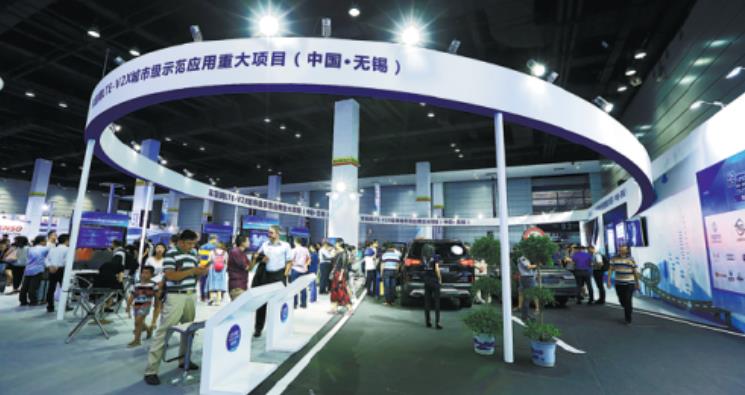 The 2019 World Internet of Things Exposition, which kicks off on Saturday and will end on Tuesday, aims to be a platform for launching industry trends, displaying technological results and promoting international cooperation, its organizers said.
The event, being held in Wuxi in Jiangsu province, comprises 25 activities of different types and attracts guests from more than 30 countries and regions. Gao Yaguang, vice-mayor of Wuxi, said this year's expo is more professional and practical than previous events.
The activities include a summit where important guests deliver speeches, an exhibition of IoT applications and products, a news conference on new IoT technologies and products and 10 summit forums.
The ongoing exhibition covers an area of 60,000 square meters and among its themes are IoT communications, intelligent manufacturing and sensors, intelligent transportation, internet of vehicles and smart education.
Noted domestic and foreign companies showcase innovative products and solutions related to the IoT at the exhibition. They include Bosch, Siemens, China Telecom, China Mobile, China United Network Communications Group, Huawei, Alibaba, Tencent and Haier.
The exhibition showcases IoT application cases and offers visitors the chance to try related products. An online exhibition is also held on the website of the 2019 expo.
The internet of vehicles is a highlight of the 2019 expo. Traditional automobile makers, intelligent network vehicle companies, manufacturers of automotive electronics products, platform service providers and communication operators discuss new development environment of the industry.
The summit forums focus on intelligent manufacturing, smart sensing, industrial internet, information security of the IoT, big data, 5G, intelligent transportation and the internet of vehicles, intelligent energy and smart environmental protection.
A themed activity, part of the expo, was held in August to celebrate the 10-year development of the Wuxi National Sensor Network Innovation Demonstration Zone. It consisted of a special conference and a themed forum that summarized successful experiences, effective moves and problems, which attracted more than 300 experts, government officials and company representatives.