Toothless, timid travesty was truly tough to watch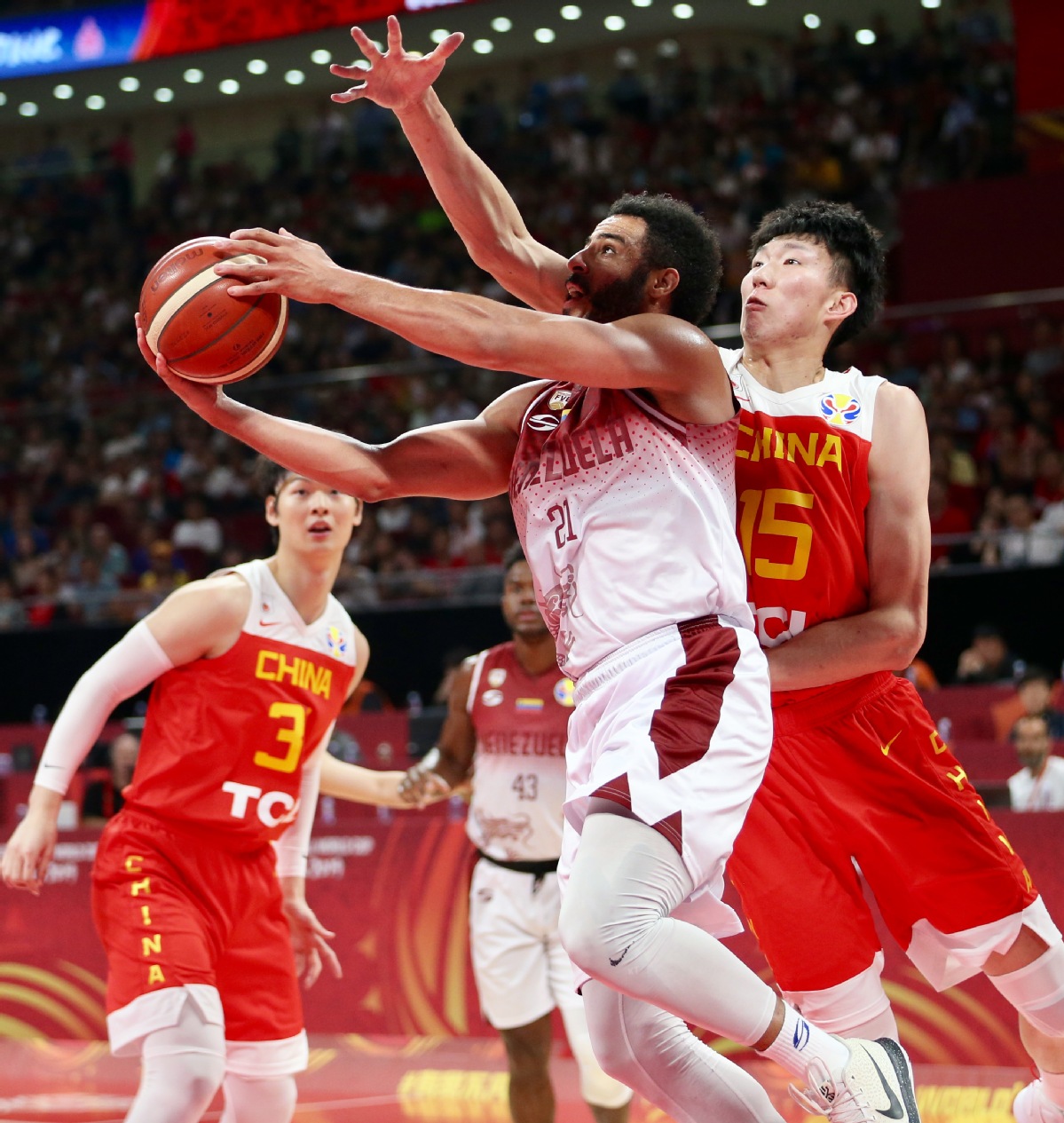 Before walking into Wukesong Arena on Wednesday night, I would not have believed that the spectators' deafening roar at the final buzzer would be one of anger, not support, for Team China head coach Li Nan.
Incensed fans had every reason to feel shortchanged, given China's disastrous performance in a 72-59 loss to Venezuela that has halted its FIBA World Cup advancement and made it a lot more difficult to qualify for next year's Tokyo Olympics.
Right from the tip-off, the raucous crowd cheered for China, but that sound gradually became a cry of anger as the home team missed rebound after rebound and shot after shot.
Several of my media colleagues couldn't contain their emotions either, joining the fans' chorus of disapproval and thumping the table in frustration. I heard the same sentence from journalists and fans many times: "Even my free throw is better than theirs."
It's difficult to understand how China's big names, who have years of experience in the CBA and some even in the NBA, were unable to make the simplest of shots and execute basic defensive moves.
While Venezuela collected 49 rebounds, Team China only managed 28. Star guard Guo Ailun scored just one point while core player Zhou Qi missed three of his four free throws.
The fiasco shattered the dream of tens of millions Chinese hoops fans, who had expected to witness the start of a new era comparable to the 2008 Beijing Olympics, when a Chinese squad led by NBA Hall of Famer Yao Ming upset the odds to reach the quarterfinals.
Most believed back then that success could be built upon, but successive squads have failed miserably to restore those glory days.
Wang Shipeng, a veteran of the 2008 squad and now a TV commentator, was incandescent over what he was witnessing. He cried in front of the camera after Monday's defeat to Poland, and became enraged after Wednesday's capitulation.
"I don't know if our younger players realized the gap between the world's basketball powerhouses, and I don't know if they are trying hard enough to close the gap," said Wang.
"Some players are too confident in their abilities instead of knuckling down to training. Why can the opponent make its shots and we missed all those free throws?"
Wang's assessment cut to the crux of China's bewildering early exit. Now, it's reasonable to expect Chinese basketball to remain in the doldrums for years to come, as long as the nation's young stars choose to remain in their comfort zone, enjoying their highly salaried lives and the unconditional support of fans in the domestic league.
Some players are bestowed nicknames, such as Zhou Qi who goes by the moniker "the Chinese Kevin Durant". Wednesday's loss made a mockery of such tags and, unsurprisingly, they were not to be heard being uttered by fans after the game.
If the new breed really want to become true superstars, pushing themselves to make it in the NBA is vital, especially now that the world's most prestigious basketball league is currently without a single Chinese player.
Given how hard it was to get tickets to Wednesday night's game, I initially felt privileged be inside Wukesong Arena watching the action. Soon after halftime, as the crowd's anger reached boiling point - and the pain of my recently removed wisdom tooth began to throb again - I'd changed my mind entirely.