Limp exit rocks China's rebuild to foundations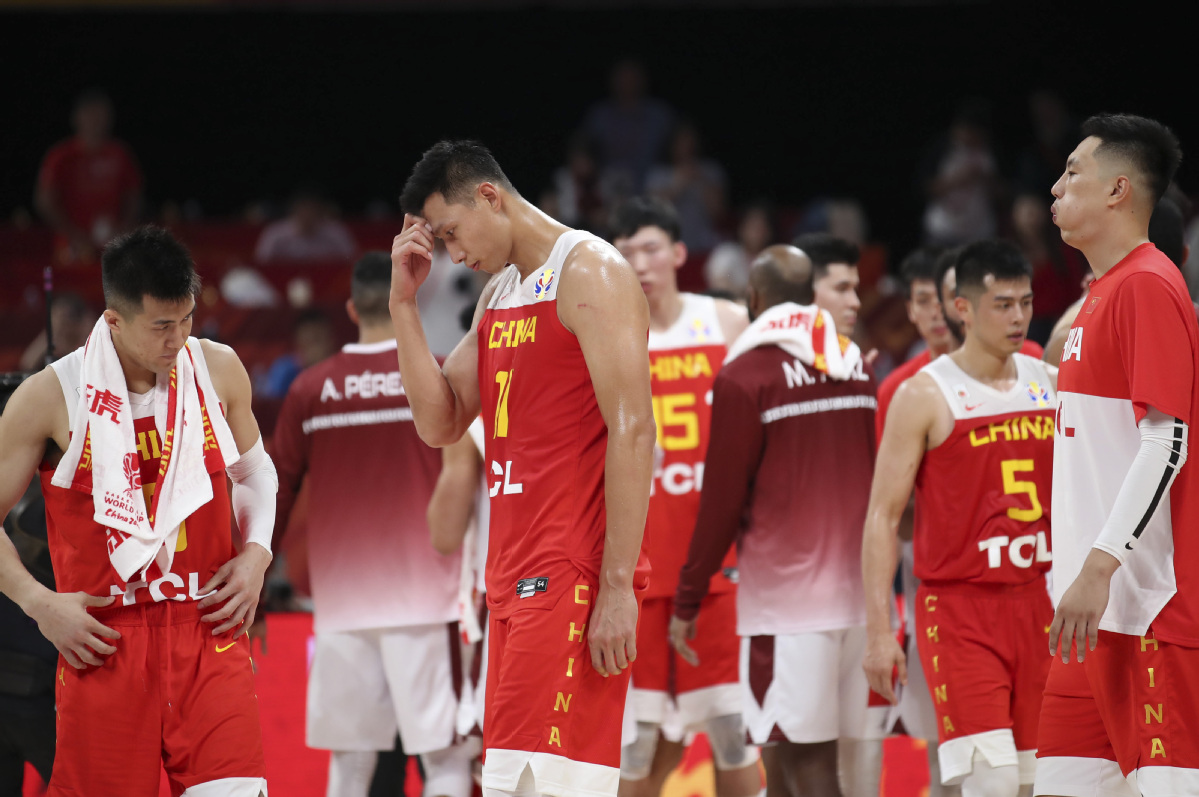 Pathetic losing effort against Venezuela underlines national squad's challenges
Instead of contenders, Team China proved to be faint-hearted pretenders at the FIBA World Cup.
The host's ignominious elimination following Wednesday's 72-59 loss to Venezuela is refocusing criticism on the nation's stagnant player development and poor league competition-and leaves Team China in the same vacuous limbo as the perennially underachieving national soccer squad.
The Venezuelans celebrated wildly at the final whistle while 18,000 fans at Wukesong Arena sat in stunned silence, overseen by a haunting image of Chinese Basketball Association chairman Yao Ming's disgruntled visage on the jumbotron.
Finishing third in Group A with only one win over Cote d'Ivoire, the host will face South Korea on Friday and Nigeria on Sunday in Guangzhou in the 17-32 classification round to try to finish ahead of other Asian teams and earn a spot at next year's Tokyo Olympics.
China's sluggish performance against Venezuela, an impoverished South American country that almost failed to send its team due to economic considerations, was so disappointing that fans and media expressed concerns that Iran, which next plays lightweights Angola and the Philippines, could yet outrank China in the classification round to grab the Asian Olympic spot.
An anticipated rebound of Chinese basketball on the international stage following the retirement of Yao's generation now seems a distant dream.
"I think it's time to reposition ourselves in the world as elite basketball has been evolving much faster than we have managed to catch up with," Team China head coach Li Nan told the post-game media conference.
"Physically, our players are neither strong enough nor athletic enough to be able to play comfortably in a high-intensity hustle game. We are tall but slow. We played hard ... but not creatively enough."
The Venezuelan players, on average about five centimeters shorter than their Chinese counterparts, had a 49-28 edge in rebounds while holding the host to just 33 percent shooting from the field and 64 percent from the free-throw line.
"Watching China's basketball team perform like this, I now feel related to those desperate soccer fans," said one post on social-networking platform Weibo.