Costco gets cold shoulder from some shoppers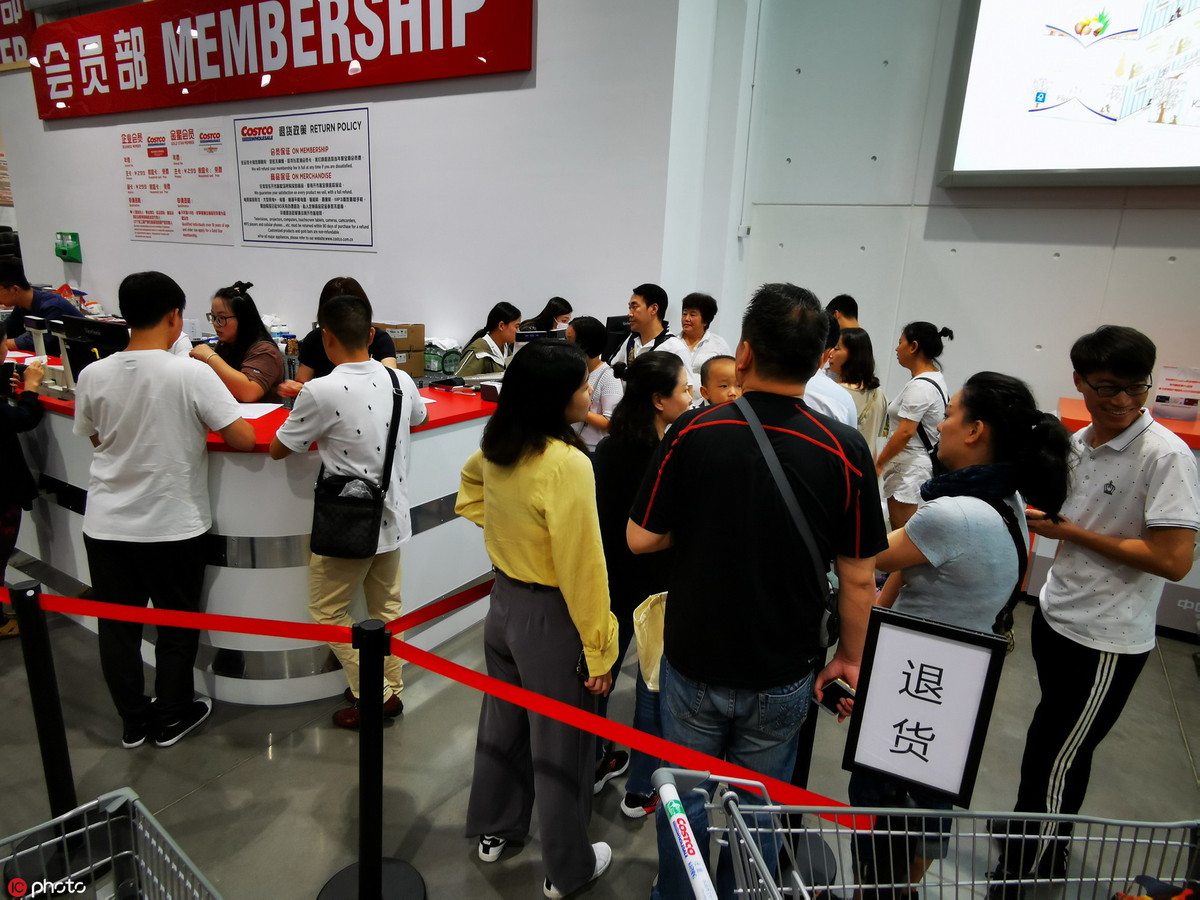 Compared with the huge popularity of Costco Wholesale Corp shortly after it opened its first brick-and-mortar store on the Chinese mainland last Tuesday, the US retail giant has currently gotten the cold shoulder from some shoppers, as CCTV reported Wednesday.
As the store is located in suburban Shanghai, with no close public transportation, some customers complained about the inconvenience to shop there and that it offered no big price difference compared to other supermarkets in China, according to the report. Also up to now, shoppers have still had to wait for a long time to enter the Costco store to buy goods due to heavy crowds.
Considering the above reasons, some customers chose to cancel their Costco membership, which costs 299 yuan ($41.91) each year. As the Shanghai Costco store had promoted its membership by lowering the fee to 199 yuan before its formal opening, the total number of memberships had reached more than 100,000 until last Thursday, two days after the store opened, a staff member there told CCTV.