CE Carrie Lam says 'clear-cut no' to resignation talk
HONG KONG - Hong Kong Chief Executive Carrie Lam Cheng Yuet-ngor firmly refuted Tuesday media reports hinting at her broaching the subject of possible resignation in a private conversation.
Speaking to reporters ahead of the weekly meeting of her Executive Council, Lam said: "From the beginning till now, I have never tendered my resignation to the Central People's Government."
Lam reaffirmed that she had never contemplated resigning as she took questions from reporters. "Let me say it in a clear-cut manner: No," Lam said.
In an unambiguous message, the CE said: "In a private session, I just attempted to explain, as an individual, given the very difficult circumstances, it (resignation) might be an easy choice to make. But I told myself repeatedly in the last few months that I and my team should stay on to help Hong Kong in a very difficult situation and serve the people of Hong Kong. That remains my position."
Chief executive wants direct dialogue with HK residents
The CE began her press meet by urging protesters to desist from disrupting train services.
During the past weekend, riotous mobs vandalized the city's public transportation systems, and the traffic around the airport and Tung Chung was put to a standstill.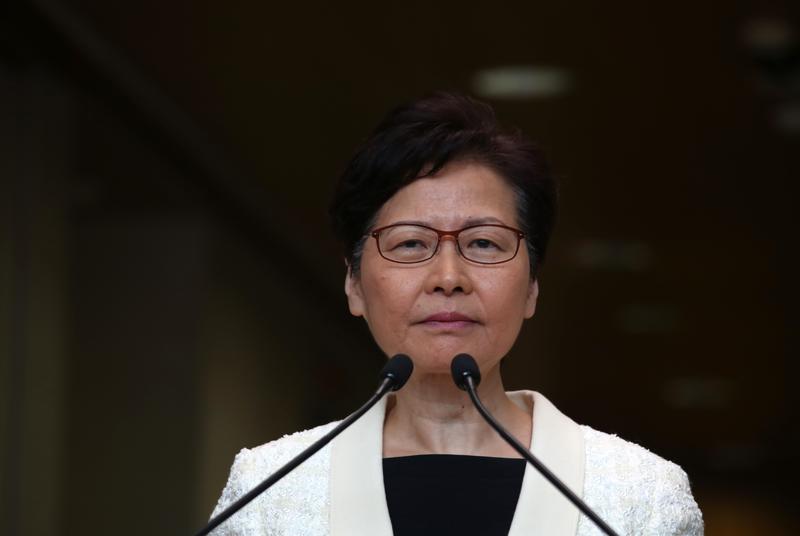 While appealing to protesters not to sabotage railways, Lam thanked MTR staff for resuming the metro services shortly after the illegal acts of vandalism.
She apologized to travelers affected by protests, asking them to keep visiting Hong Kong and continuing to do their businesses in the Asian financial hub.
Thanking teachers for their hard work, the CE said the start of the new school year had been smooth despite the turbulence over summer.
She said Hong Kong is confronted with an economic downturn, and therefore it is time to put aside disputes and work together to save Hong Kong out of the current predicament.