WTO accession produces wide-ranging dividends
Share - WeChat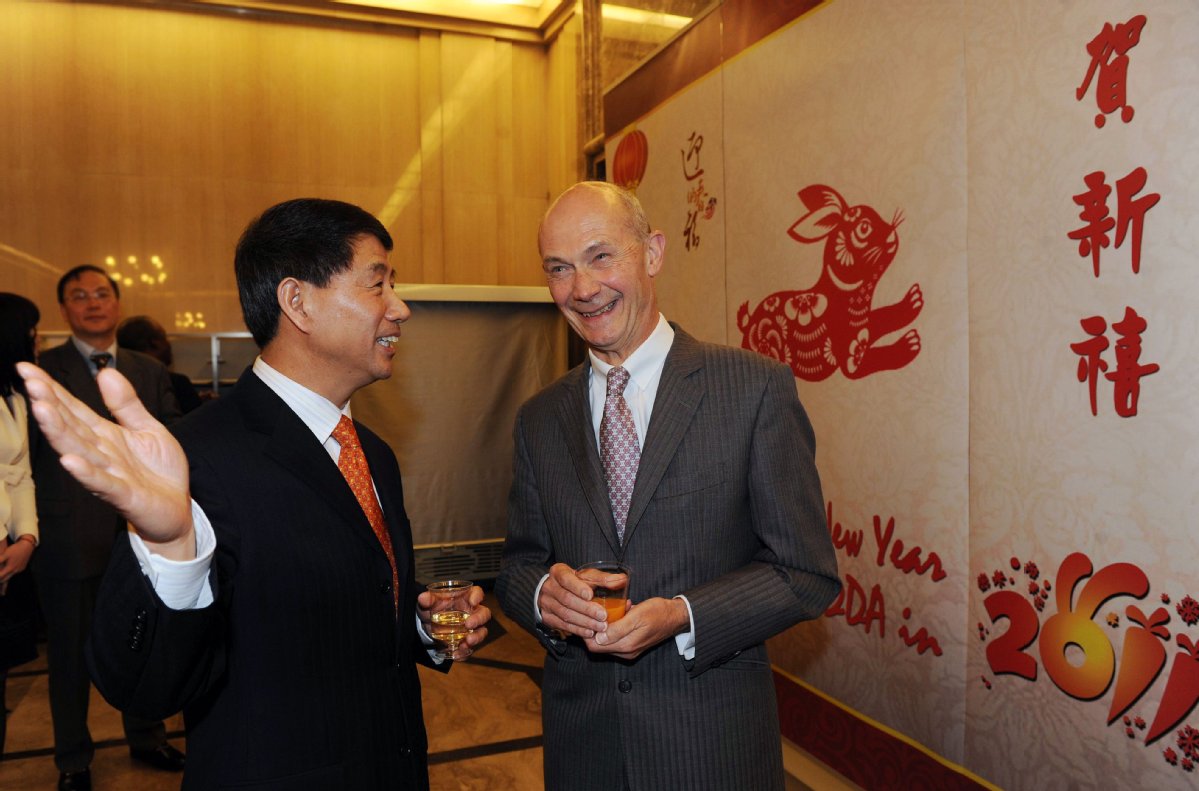 China became the WTO's 143rd member on Dec 11, 2001, an event that has brought great changes to the country and the world.
Pascal Lamy, WTO director-general from 2005 to 2013, said that with its accession China became a major player in international trade.
The country benefits from free trade with the rest of the world, and the rest of the world benefits from free trade with China, so it was a win-win situation, he said.
In a recent interview with China Daily in Brussels, Lamy dismissed some opinions voiced in the US that it was a bad idea to let China join the WTO.
"Of course it was a good idea-a good idea and it has worked extremely well," said Lamy, a French national who has also served as European commissioner for trade.
Before China joined the WTO, the country's trade surplus was 8 to 10 percent of gross national product, but this has since fallen to almost zero, literally meaning that its imports have increased more than its exports.
"So overall, it was a good day for the rest of the world," Lamy said.
He said joining the WTO had provided China-which was developing an export-driven economy at the time-with insurance against protectionism. That was why Beijing accepted specific conditions that were more demanding than for comparable developing countries at the time, such as India and South Africa.
Barshefsky agreed. In an interview with Chinese financial news outlet Yicai in March last year, she said she did not regret China joining the WTO.
"There are some in the United States that do. I don't," she said. "I can't imagine how you look at one-fifth of the world and say, 'No thanks. Not interested.' It's not a rational position in my view."
She described China's WTO accession as "historic for both the country and the world".
"I think geopolitically, it signaled China's return to the global stage, and in a very important, positive and productive way."
Barshefsky said she never doubted that China would take off "pretty rapidly" to become an Asian hub once it began to implement significant reform measures, but she was still surprised at the country's fast growth.
Since joining the WTO, China's GDP has grown nearly 10-fold, from $1.34 trillion in 2001 to $13.28 trillion last year. The country has become the world's second-largest economy in nominal GDP, trailing only the US. The International Monetary Fund estimates that, based on purchasing power parity, the Chinese economy has exceeded that of the US since 2013.
China also became the world's largest trading nation in 2013. Last year, its trade in goods reached $4.62 trillion, compared with $509.8 billion in 2001. In July, its foreign currency reserves stood at $3.1 trillion, up from $200 billion in 2001.