UFC says Zhang to defend title in the US next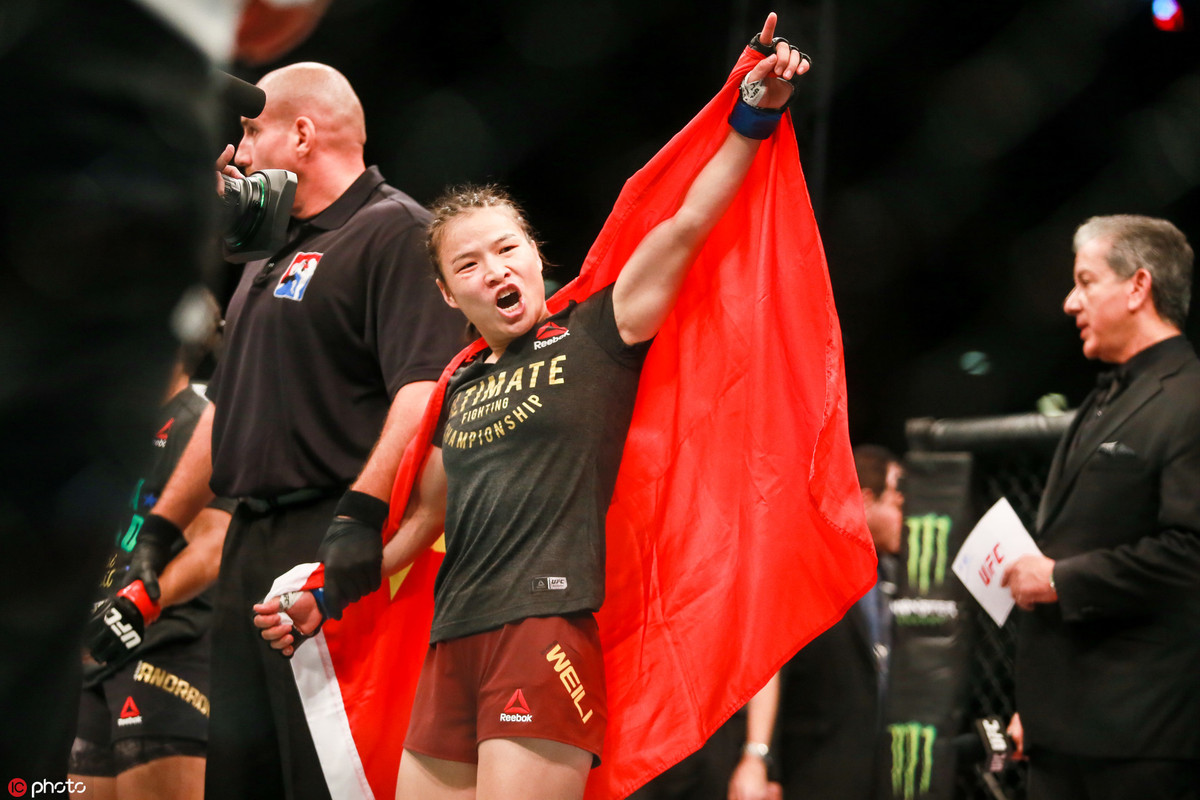 SHENZHEN - UFC President Dana White said he is planning Zhang Weili's first title defense in the United States.
Following the stunning 42-second knockout that shocked the UFC world, White revealed that he been receiving calls from agents and marketing companies in America asking to represent and deal with Zhang immediately after her crowning as champion.
"She is the most vicious woman in the planet right now," Dana told reporters, "I did not see it ending like this."
Zhang responded directly to Dana when asked by Xinhua about his decision, "I would like to get on the pay-per-view for the next fight but I would also like the pay-per-view event to take part in China."
China's first UFC World Champion added, "if the Dana wants me to fight in the US it will be fine."
However, Zhang was quick to point out, "Please make sure all my corner can come because last time they couldn't come because of visa issues," in reference to the difficulties the Chinese fighter faced during her last fight in the US when a number of her support team were refused entry into the US.
Despite what happens in future bouts with Zhang, Dana was full of praise for the Chinese fighter who proved the "doubters wrong," as he referenced some of the punditry from outside of China that doubted Zhang's readiness to take on the champion at this early stage of her UFC career.
Zhang also reiterated the point she made in an interview to Xinhua last week about inspiring young women in China and across the world. She told reporters in the post-fight press conference that she was proud to represent China and be a source of inspiration for women, both in the MMA world as well as in ordinary life.