PLA presence will only worry agitators: China Daily editorial
Share - WeChat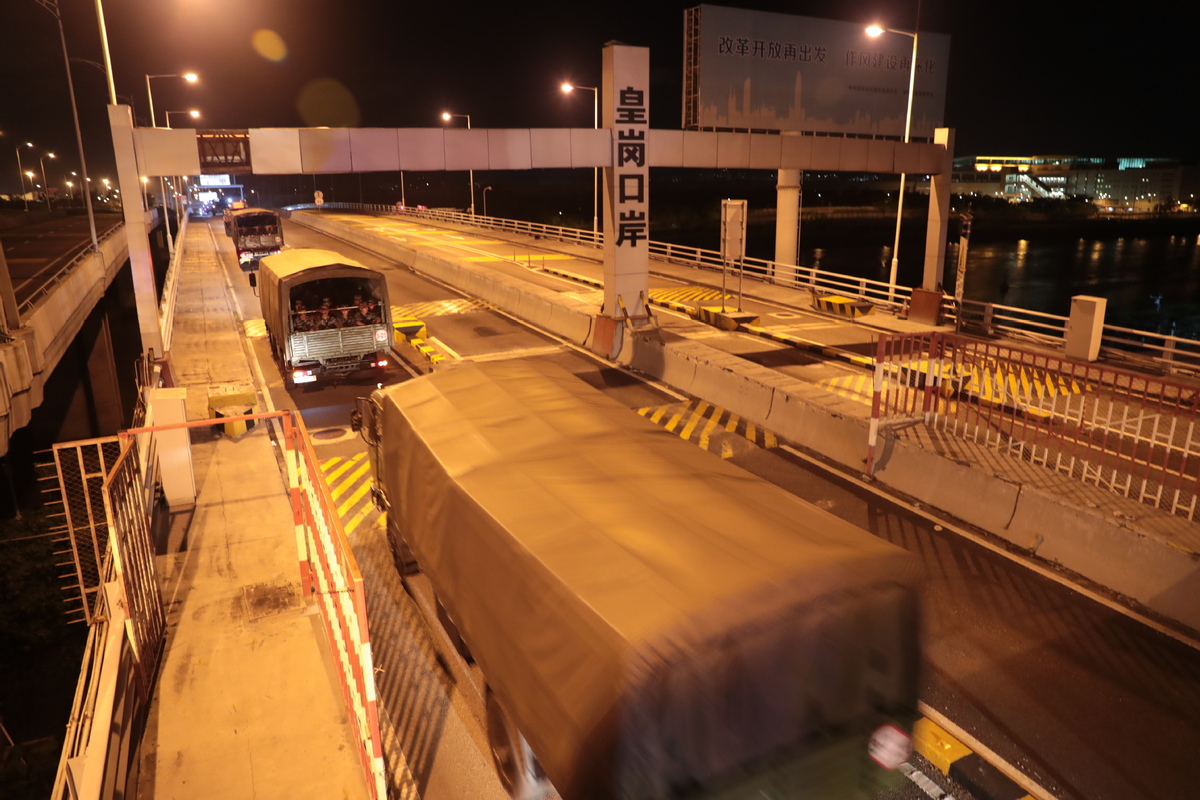 The Chinese People's Liberation Army completed the 22nd rotation of its garrison in the Hong Kong Special Administrative Region on Thursday. The routine exercise took place in the small hours of the morning, the same way it has every summer for the past 22 years. Notwithstanding its routine nature, the move touched the nerve of some people in Hong Kong, who have jumped to the conclusion that it is associated with the current dissension in the city.
With some radical opponents of the government using the pretext of the now-dead extradition amendment bill to stir up social unrest in the SAR, there have been a series of violent incidents and riots that have appalled a society known for its law and order.
But although the Basic Law allows the SAR government to call on the assistance of the PLA garrison in Hong Kong to maintain public order, so far it has not felt the need to do so, having confidence in the ability of the Hong Kong police to manage the situation.
Hong Kong is a plural society, so it should come as no surprise that there are different views and even major differences on some specific issues. However, there are some who are deliberately using these differences to provoke confrontation with the authorities, for a variety of reasons.
While the SAR government has so far not felt the need to call on the garrison, that does not mean it will not do so should the situation demand it.
If the already ugly situation worsens, with the violence and unrest threatening to spiral out of control under the orchestration of secessionist-minded troublemakers, the armed forces stationed in the SAR will have no reason to sit on their hands. The PLA garrison in Hong Kong is not merely a symbol of Chinese sovereignty over the city. The troops there are duty-bound to maintain public order and protect the country if required to do so.
Hong Kong has been reintegrated into China's national governance system since the day it returned to the motherland, and the central government extends its full support to the SAR government in its efforts to uphold law and order. Whether or not the Hong Kong garrison needs to be an active part of those efforts will depend on how far the agitators go in stirring up trouble in the SAR.
As shown by the dialogue platform it has proposed, the SAR government remains committed to uniting people of all sectors of society. And it is only with everyone pulling together and saying no to the extremism that now plagues the SAR that it will be able to look to the future with optimism.
Most Viewed in 24 Hours
China Views