CIIE Zhengzhou roadshow draws healthcare, food industry buyers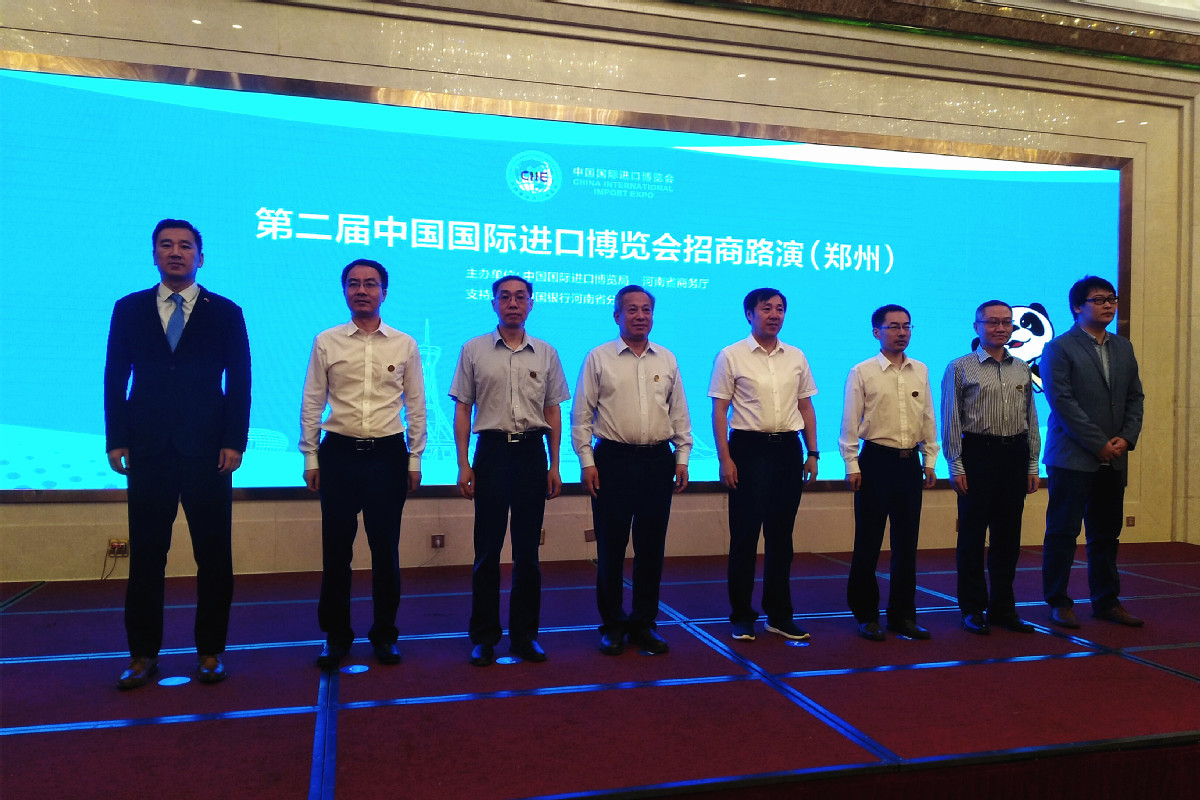 The 15th stop of a nationwide tour of roadshows to recruit buyers for the second China International Import Expo (CIIE) came to Zhengzhou, capital city of Central China's Henan province, on Aug 28.
The main target audience of the event was healthcare and food industry buyers, especially those from small and medium-sized private enterprises.
"As the world's first national-level exposition dedicated to imports, the CIIE will provide Henan with wider access to foreign trade and investment," Liu Fuxue, the CIIE Bureau's deputy director, said at the roadshow. He added that he hopes the inland province will make full use of the event to build an exemplary open economy.
Gao Xiang, deputy director of the Henan provincial department of commerce, said that nearly 3,000 Henan-based companies and institutions attended the inaugural CIIE last year and the number for the second event is expected to rise to 3,600.
Business representatives from Philips, a Dutch multinational and leading health technology company, and Piccini, an Italian wine producer, shared on-site their plans to attend the second CIIE, which is slated to take place in Shanghai in November.
According to the CIIE Bureau, the Business Exhibition section for this year's expo will cover an area of 300,000 square meters. A large number of high-profile companies, such as Bayer, Johnson & Johnson, Philips and Siemens Healthineers, will showcase their latest medicines, medical devices and eldercare services at the Medical Equipment and Health Care Products Exhibition Area.
The expo's Food and Agricultural Products Exhibition Area will be divided into dairy, fruit and vegetables, meat and seafood, snack foods, alcohol and soft beverages, and a number of other sections according to their different categories. Among the exhibitors will be Pernod Ricard, Theland Farm Group and Dole Food Company, which are set to respectively bring vintage wines, New Zealand milk and tropical fruits.
Visitor registration for the second CIIE started on July 1 and will last until Sept 30.
Zhou Wenbo contributed to this story.