Subway system stretches into the future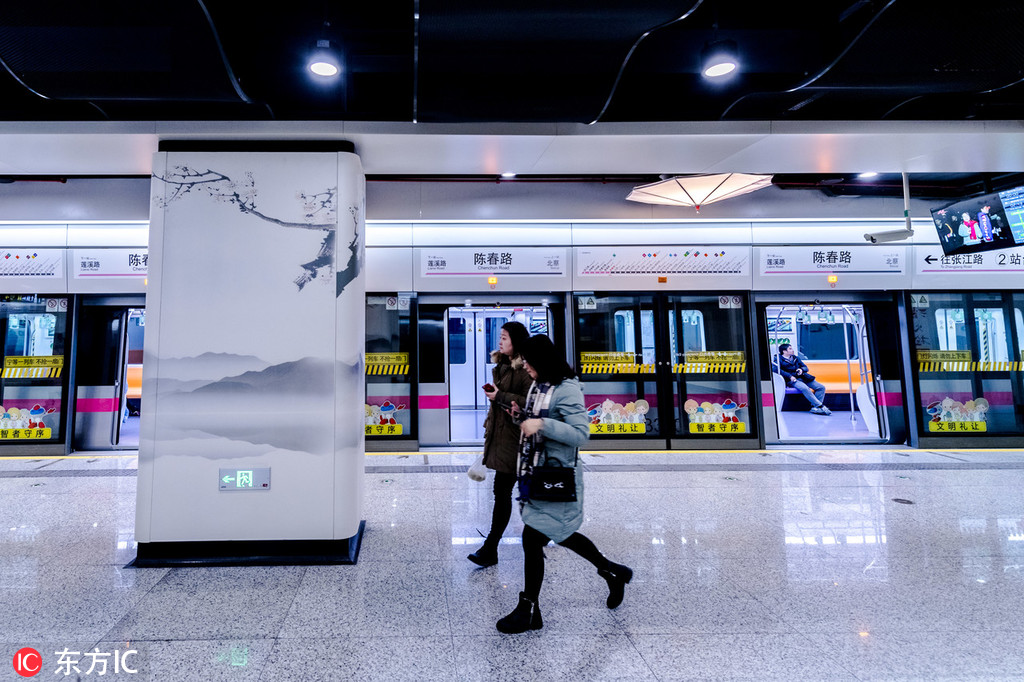 Three decades ago Shanghai had no metro network, but today it boasts the world's longest subway systems, which stretches more than 705 kilometers with 415 stations.
Along the way it has had to overcome construction and engineering problems associated with soft soil conditions and land subsidence.
"With high construction standards and pioneering methods, the metro development in the municipality over the past 26 years has gone through a process that took almost a century in some developed countries," said Feng Hao, an information officer with Shanghai Shentong Metro Group.
He said the scale and speed of the construction were acclaimed as "a world-level miracle" by the Community of Metros, an international organization of metro builders and operators.
The development of the metro system is indicative of the advances Shanghai has made in its entire transportation system. City authorities began to think about a subway system in the 1950s, but some foreign experts said soil testing showed the underground water level was too high and the soil texture too soft. They said excavating underground tunnels for a rail system would be like "digging holes in tofu".
But engineers and builders developed core techniques to deal with the soft soil and introduced construction standards replicated in many other parts of China.
The metro system today boasts a number of firsts for the country. The metro line spans two provincial-level regions, provides voice navigation for the blind and stays open longer than any other system, including 20 hours on weekends and holidays.
More than 10 million passengers travel on the Shanghai metro an average weekday, accounting for two-thirds of the capacity of the city's public transportation, official statistics show.
Wu Jizhen, 70, was born and raised in Qingpu district on the municipality's western outskirts and has witnessed the changes in Shanghai's public transportation system.
She clearly remembers the days before the subway was built when it would take six hours traveling on four bus routes to visit a relative in Baoshan district in the north.
She doesn't have to walk far from a bus station to a metro station. "The interval for bus and metro schedules has been significantly improved as well," she said. "In the 1980s, there were only four buses a day on a route that I relied on. I had to wait for at least one and a half hours if I missed one."
Since 2017, six metro routes that connect the city's two airports and run through commercial districts have extended operating hours until after midnight on weekends and major holidays.
Zhi Yuan contributed to this story.