Team US tops Australia in warm-up ahead of FIBA World Cup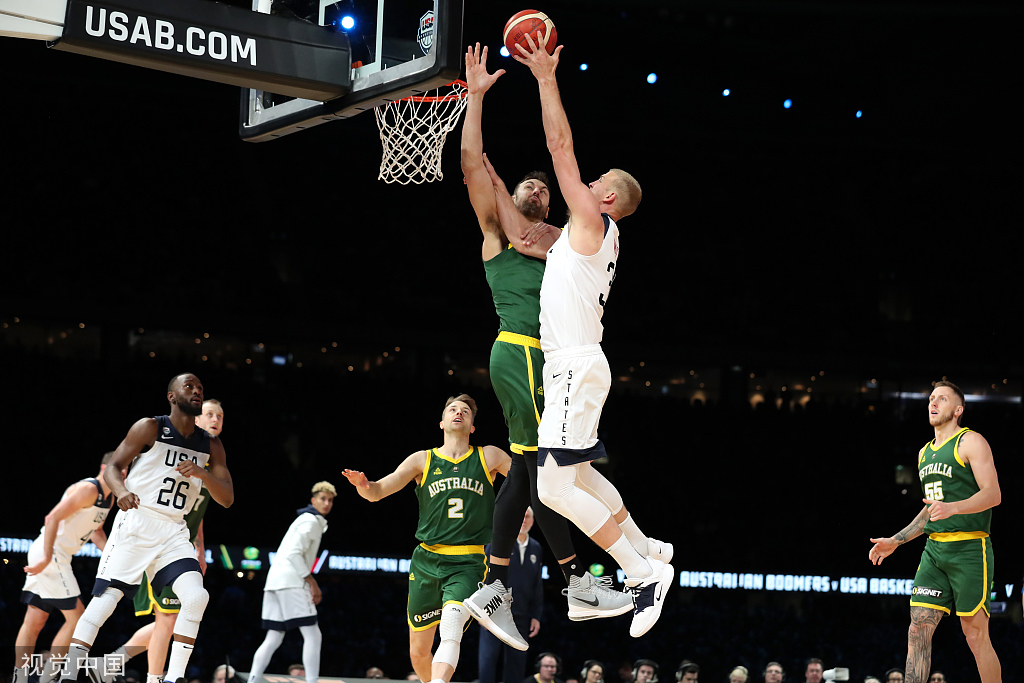 SYDNEY - Team US has bested Australia 102-86 in front of a record crowd in Melbourne on Thursday night, in the first of two warm up games ahead of the FIBA World Cup in China.
Despite a gallant first half effort from the Australian Boomers, a trio of three-pointers in the third quarter gave the US an unassailable lead.
Trailing by just one point into the second half, Australia came ahead for the first time as Aron Baynes opened with a layup.
However, the visitors responded shortly after with a 10-0 flurry, giving them a match-clinching lead of 54-45.
Overall, US captain Kemba Walker racked up an impressive 23 points while Boomers stars Patty Mills and Chris Goulding earned 19 points apiece.
The match clocked 51,218 fans; the largest ever turn out ever for a basketball game on Australian soil.
"We're looking to build and grow from where we started at the beginning of camp this year," Mills said in a post-match interview.
"Obviously the World Cup is where we want to peak so (these are) good lead up games for us - we've got a lot of things to work on before we get to that point."
Team US will face the Boomers again in Melbourne on Saturday.