Shanghai orchestra marks 140th year with Edinburgh festival debut
Share - WeChat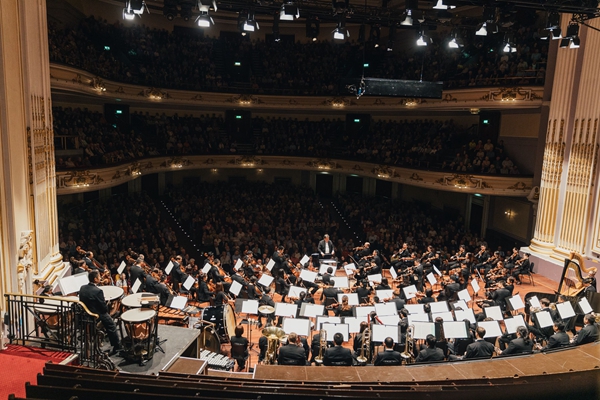 An appreciative audience enjoyed a concert performed by the 140-year-old Shanghai Symphony Orchestra on Monday night.
The show marked the first time a Chinese orchestra has participated in the Edinburgh International Festival, the world's leading performing-arts event.
The concert featured Chinese and Western works, including Wu Xing(The Five Elements) by leading Chinese composer Chen Qigang and Dmitry Shostakovich's Symphony No 5 in D minor. Renowned US cellist Alisa Weilerstein collaborated with the orchestra with a performance of Dvorak's Cello Concerto in B minor.
The concert ended with Beautiful Night, a piece of traditional Chinese music, which garnered a round of applause and cheers from the audience of 2,000, who packed the famous Usher Hall.
"The performance was intriguing and fantastic," says audience member Rosalind Stoddart, who was visiting the Scottish capital from Northamptonshire, adding that she was very impressed by Chen's opening piece.
"The music was very Chinese, which I haven't heard before ... It was beautifully played-very exciting and experimental," she says.